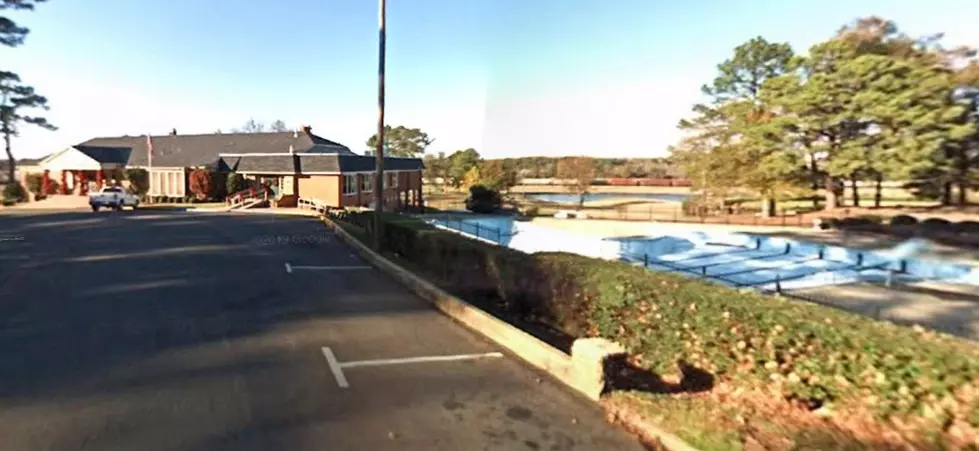 What's the Deal with the Old Country Club of Tuscaloosa?
Google
The Country Club of Tuscaloosa was founded 100 years ago, but now the historical building and its expansive grounds have been left to rot. What happened?
Founded in 1920, the Country Club of Tuscaloosa is located on the Black Warrior River near the West End. The country club had its own central building, a huge outdoor swimming pool, tennis courts, and 92 acres of land including a golf course. The Country Club of Tuscaloosa enjoyed a prosperous past, but a reduction in membership over the years resulted in financial woes and the owners were forced to sell.
The Tuscaloosa News reports the property was then sold to TCC Acquisition Partners in 2012 and that the real estate developer had plans to build condominiums, apartments, and single family homes on the land of the golf course while allowing the club to remain open; however, that doesn't seem to have worked out.
I did a bit more research and found that al.com reports the Tuscaloosa City Council voted to rezone the area in which the property is located to allow for real estate development. There were even talks of expanding the city's Riverwalk to the property--but again: what happened?
I wasn't born and raised in the Druid City, so my first introduction to the Country Club of Tuscaloosa was an attempt to visit an ill-fated restaurant on its property. Twin, a sushi restaurant, opened back in 2013. I drove down to Country Club Drive a few times, but every time I made the trip, the restaurant was closed; Twin then went out of business in 2014.
Even upon my first visit to the Country Club of Tuscaloosa, I was struck by the beauty of the property. The golf course seemed to stretch for miles, and even though the pool was closed, envisioning it during its heyday brought a smile to my face. I've been back several times since then, and each time I think of how great this space could be.
What if someone were to renovate the property and make it a place where everyone was welcome? Kids could spend their summers hanging by the pool or learning how to play tennis while the main building could host educational classes or fitness groups. Portions of the golf course could become a community garden--how cool would that be?
I hate seeing this beautiful property left to rot. What is it going to take to see this space used in a way that benefits everyone in our community?
Take a Look Inside Tuscaloosa's Abandoned McFarland Mall
15 Iconic Retail Stores That Don't Exist Anymore (But We Totally Miss Shopping At)
This Alabama Treehouse Brings Your Instagram Dreams to Life
Crane Hill, Alabama is home to the stunning Wanderlust treehouse that would be the perfect backdrop for an Instagram-worthy getaway--and it's only two hours from Tuscaloosa!