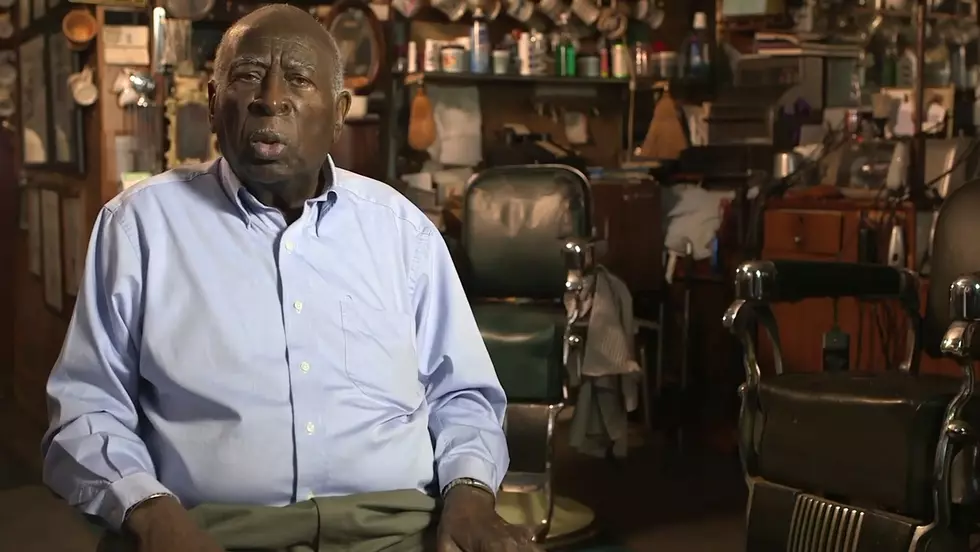 Tuscaloosa Mourns the Loss of Civil Rights Leader Rev. Thomas Linton
Rev. Thomas Linton YouTube/Tuscaloosa Civil Rights Films
This morning, the Tuscaloosa community mourns the loss of Rev. Thomas Linton. He died Thursday at the age of 88 after living a long life of both servanthood and leadership.
At any point, anyone wondering about Tuscaloosa's involvement in the Civil Rights Movement could make a visit to what was known as Howard and Linton Barber and Beauty Shop (later changed to Linton Barber Shop) and receive a full history lesson.
In addition to the shop's old school décor, Rev. Linton enjoyed teaching about how a unified community rallied to make changes in Tuscaloosa.  He'd tell all about the bombing of First African Baptist Church, how tear gas was tossed into the church, sending protesters out of the church, where they were ambushed.  Close to 100 people were arrested that day, and Rev. Linton was charged with getting them out.
Thomas Linton was born in the Greene County community of Mantua and came to Tuscaloosa to attend Stillman College, an institution established for Presbyterian ministers. Linton became an ordained minister. Source.
He founded the Lord Jesus Christ Church in Tuscaloosa's West End, where he remained Senior Pastor until his death.
Rev. Linton maintained a weekly program on Praise 93.9/790 WTSK, and his presence will be missed among his family and friends, those seeking his wisdom and knowledge, his congregation, and those who enjoyed his ministry on the air.
Enter your number to get our free mobile app
Jobs I Appreciate More Because Of COVID-19
Jobs I Appreciate More Because Of COVID-19