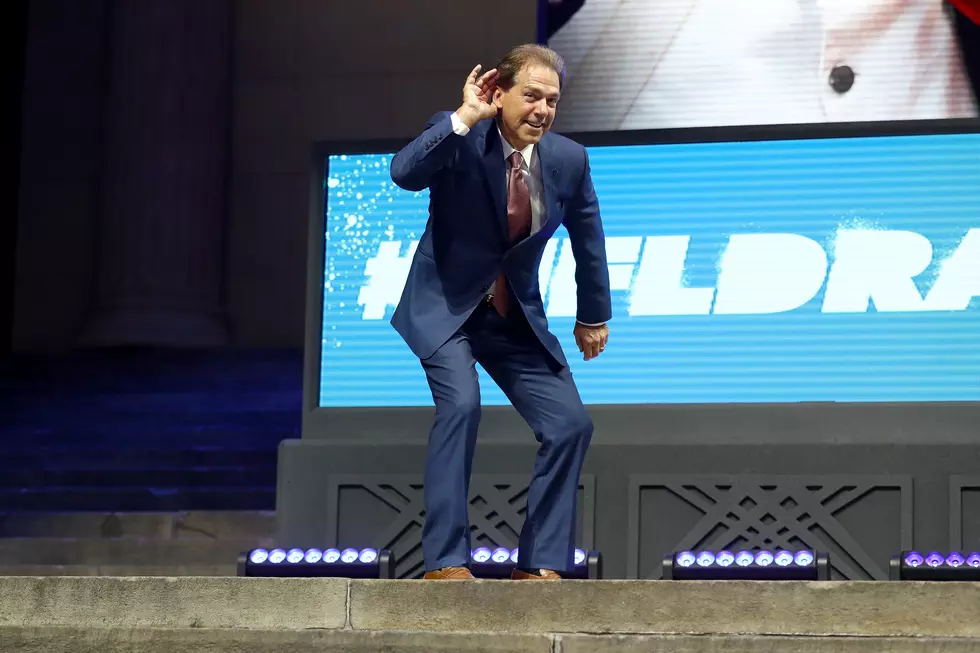 Is Coach Nick Saban Worth $100 Million Per Year Contract?
Getty Images
Is Alabama Coach Nick Saban underpaid?
The G.O.A.T recently signed a new contract extension worth $93.6 million in August.
The new agreement would keep Coach Saban in Tuscaloosa through 2030, if he fulfills the entire deal.
Coach is 71-years old in October and would be near 80 in 2030.
Nick Saban has recently talked about feeling like a young man. He says he doesn't know what he would do if he was not on the sideline every Saturday in the Fall.
Every single time Coach Saban (or any other big name coach) signs a new deal, you can count the minutes until the "he makes too much money" comments begin to fly.
I firmly believe that Coach Saban is underpaid as head football coach at the University of Alabama.
It would not surprise this sports fan to see headlines that read "Saban signs new $100 million per-year contract".
You have to ask one question in this debate.
What would Texas, Texas A&M, Ohio State, Notre Dame, Georgia or any other major college football program pay to STEAL Nick Saban from the Crimson Tide?
$100 million?
In a heartbeat. We have seen how Texas schools are using the N.I.L. to get an edge in recruiting. Heck, it's a big sore spot with Nick Saban.
Texas has all that oil money to use for these deals.
ANY ONE OF THE BIG PROGRAMS WOULD PAY $100 MILLION TO HAVE NICK SABAN WALKING THEIR SIDELINE
They would do the deal today, if they thought that's what it would take.
Nick Saban is NOT overpaid at his position.
He is so incredibly valuable to any program with everything that he brings, I believe he should be paid whatever he asks.
How much would it hurt to see Nick Saban go to another school?
I don't even want to think about it.
PAY THE MAN!
Nick Saban's Coaching Tree: Where Are They Now?
Top 10 States That Have Produced the Most NFL Players in History (Population/Per Capita)
Ever wondered how many NFL players the state of Alabama has produced compared to other states? Here you go!
Alabama Football's Annual Lake Day - 2022
Take a look at the fun Nick Saban and his players had on the annual Alabama Lake Day!