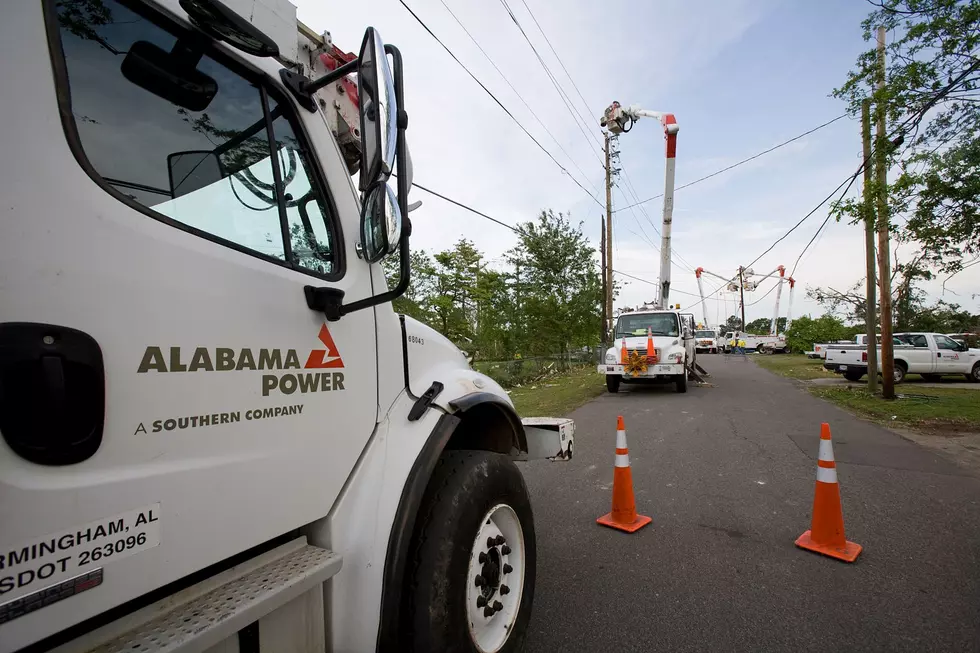 UPDATE: 3,500 Without Power in Tuscaloosa County
Alabama Power
Tuscaloosa County is experiencing about 3,500 power outages, according to a report made by Alabama Power early Wednesday evening.
Most of the outages are concentrated in Moundville, which was hit by a tornado Wednesday afternoon, and in Alberta, where a severe thunderstorm passed through.
According to Community Development and Public Relations representative Danielle Kimbrough, Alabama Power customers should sign up for Outage Alerts for the most current updates on power outages.
Additionally, customers should unplug any and all appliances and stay away from fallen power lines. Driving over fallen or under low-hanging lines is dangerous and could cause harm to the driver and or the vehicle.
Text "Enroll" to 272688, or go to AlabamaPower.com/Alerts to receive updates. For downed power lines, call 1-800-888-2726.
Finally, Alabama Power recommended customers report their power outages at alabamapower.com, or call the automated reporting system at 1-800-888-APCO (2726).
Townsquare Media Tuscaloosa's Operation Storm Watch is brought to you by Safe-T Shelter. Visit their website here to see their selection of residential and commercial safe rooms and storm shelters. To contact a Safe-T Shelter representative, click here to visit their Facebook page.
Check out the latest radar models here:
If a tornado warning is issued in our area, Townsquare Media Tuscaloosa Operation Storm Watch will provide you with live and local team coverage, including wall-to-wall weather with James Spann.
To view the latest weather updates and information, click here.
TIPS: Here's how you can prepare for power outages
KEEP READING: What to do after a tornado strikes
KEEP READING: Get answers to 51 of the most frequently asked weather questions...