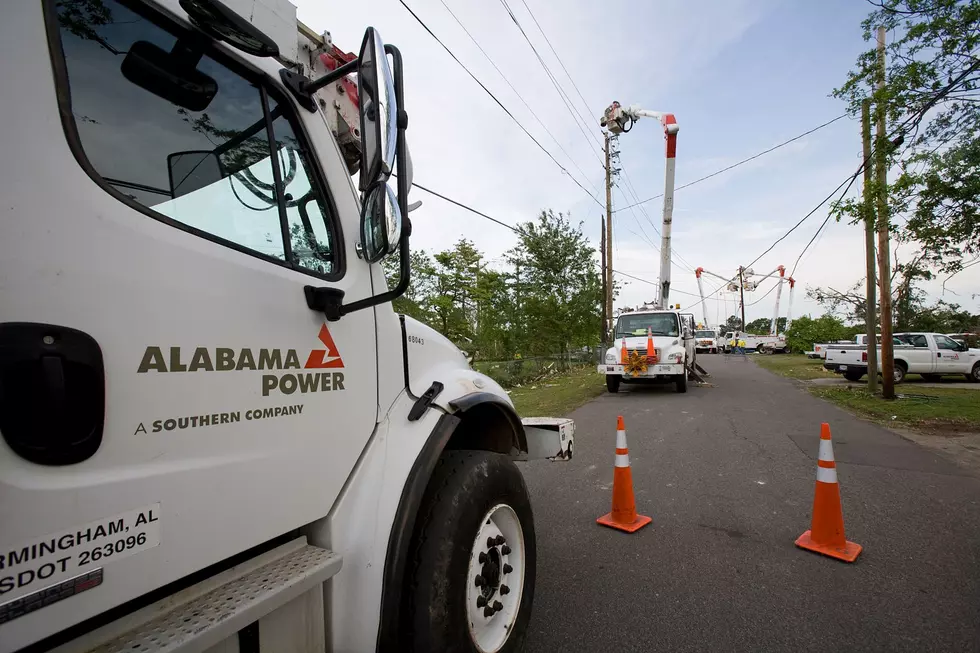 Alabama Power: 18,000 Without Service Statewide; 3,300 in West Alabama Alone
Alabama Power
Alabama Power crews are working around the clock to restore service in the wake of Thursday's devastating tornado outbreak.
"Our storm team expects to have more than a thousand linemen and support personnel from across the Southeast on the ground providing mutual assistance to restore power," said Danielle Kimbrough, Community Development & Public Relations for Alabama Power's Western Division.
18,000 are without electric service this morning, 3,300 of which are in West Alabama--mainly in the Centreville area.
"We expect to have 95 percent of customers who can receive service to be restored by Sunday," said Kimbrough.
"Our hearts go out to those affected by Thursday's devastating storms across the state. We can rebuild where damaged, but there is no replacement for the loss of life. Alabama Power stands with those affected and will work with community partners to help with the recovery," Kimbrough added.
TIPS: Here's how you can prepare for power outages