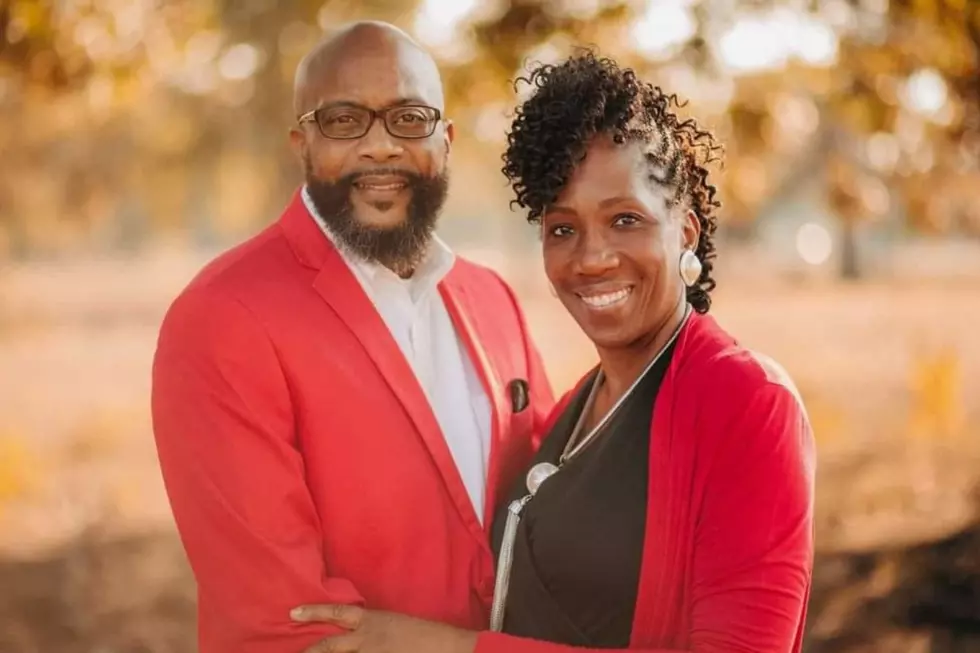 Tuscaloosa Pastor of the Week: Bishop David Evans
Photo Courtesy: Greater Faith Church
Praise 93.3. & 790 WTSK salutes our Tuscaloosa Pastor of the Week Bishop David Evans of Greater Faith Church of Moundville, Alabama. Bishop Evans is powerful, resilient pastor who has weathered many storms including his church being destroyed twice by tornadoes in Tuscaloosa.
Bishop David Evans is a retired Marine who, along with his wife Andrea', has been called to minister to the Tuscaloosa area for years. Their road has not been easy though. Bishop Evans's churches have been hit by, not one, but two tornadoes. They fought through the rebuilding process both times and found something far greater than the physical structure of a church building - God's faithfulness. God always has something greater for us all - and it comes through faith.
Bishop David Evans has a Degree in the Bible and Pastoral Ministry. He previously had a church campus in Alberta City before the 2011 tornado outbreak. Bishop Evans has hosted TV broadcasts on Comcast 20 and radio programs on WTSK. His church, Greater Faith is a Jesus centered church that believes in the authority of the Bible as a guide for life. Evans recently joined Kappa Alpha Psi Fraternity, Inc. Evans is the wife of Dr. Andrea Evans who works at Shelton State Community College and they have 4 children.
Now Bishop David, his family, and the members of Greater Faith Church are excited to have their new church building in Moundville, AL on Highway 69 South. The church opened in Spring 2022 with gospel recording artist and Evans longtime friend, Pastor John P. Kee. hosting a gospel concert in April. Bishop Evans believes God has something greater for each of us, and for the city of Moundville. We just have to take the step of faith and follow Him.
Bishop David Evans is passionate about delivering the Bible in a practical, inspiring, and entertaining way. God's Word is always calling us to something greater as it draws us closer to God and those around us. Evans has also partnered with local church, One Hope Church in Tuscaloosa, Alabama.
Alabama vs Auburn 2022