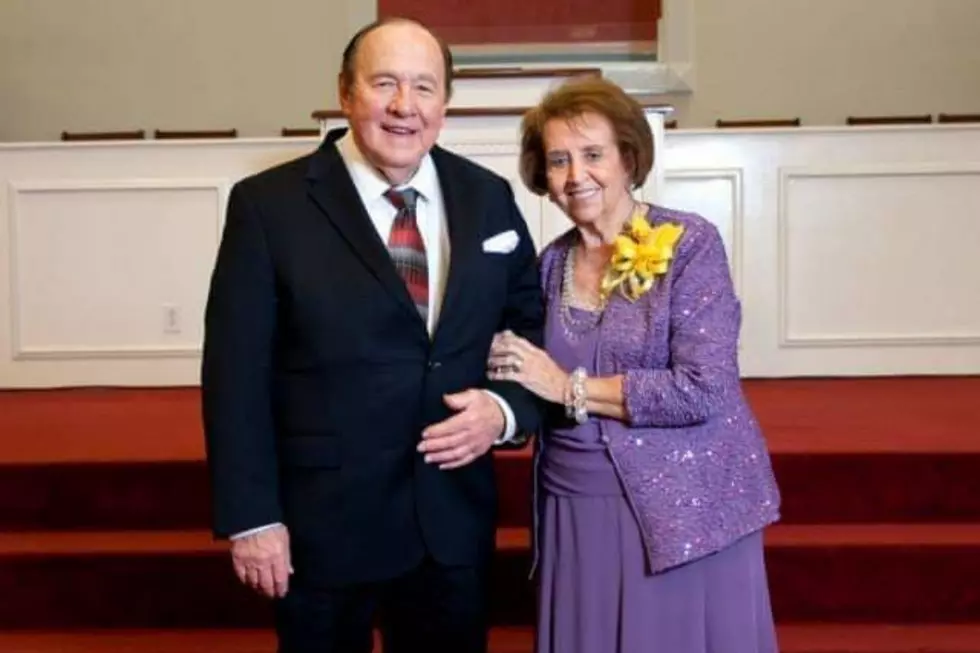 Tuscaloosa Pastor Hayse Moss Remembered
Photo Courtesy: Double Portion Church
One of Tuscaloosa's legendary pastors has passed away. Pastor Hayse Moss of the Double Portion Church of Tuscaloosa passed away at the age of 86. Moss served in ministry over 50 years and was senior pastor of the Double Portion Church on 17th Street in Tuscaloosa since 1973 when the church was founded.
Hayse Moss was born September 14,1935 in Echola, Alabama to the late Milton Moss and Gay Lewis Moss. He served in the ministry for 50 years and was Pastor at Double Portion Church in Tuscaloosa, AL.
Moss was known for his daily radio broadcasts on local radio and revivals that would bring hundreds to the Double Portion Church with his late co-laborer Evangelist Sarah Banks and many others. Pastor Hayse Moss has authored countless books on the bible, the Holy Spirit, and prosperity.
Pastor Hayse Moss funeral and celebration of life service was held Monday, May 23, 2022 at the church he founded. Pastor Moss will be missed in the Tuscaloosa community for his radical preaching of the gospel and his kind spirit. His grandson, Pastor Justin Moss is now the current senior pastor at Double Portion Church.
He was preceded in death by his parents; sisters, Irma Guthrie and Jean Ellis and brother, Raiford Moss. Survivors include his wife of 67 years, Patricia "Patsy" Moss; daughters, Allison Hassell and Karen Silver; sons, Mike Moss (Janet) and Mark Moss (Billie); grandchildren, Justin Moss (Morgen), Mathew Kosloft (Jill), Will Hassell (Anna), Katelyn Pate (Colby), Julia McAdory, Aimee Farris (Davey), Ashley Moss and Beverly Roberts; great-grandchildren, Mayson Kosloft, Barrett Pate, Baker Pate, Hayse Moss, Asher Moss, Dani Farris, Tucker Farris and Tre Roberts and a number of nieces and nephews.
Massive Italian Villa Adorns Alabama's Picturesque Lake Martin
Mentone, Alabama Cliff House Offers Mesmerizing Views of DeSoto Falls
Each step in this cliffside home has a spectacular view. It's like looking at a postcard of DeSoto Falls but in real life.
Look at This Tricked Out Alabama Lake Martin Mansion Airbnb