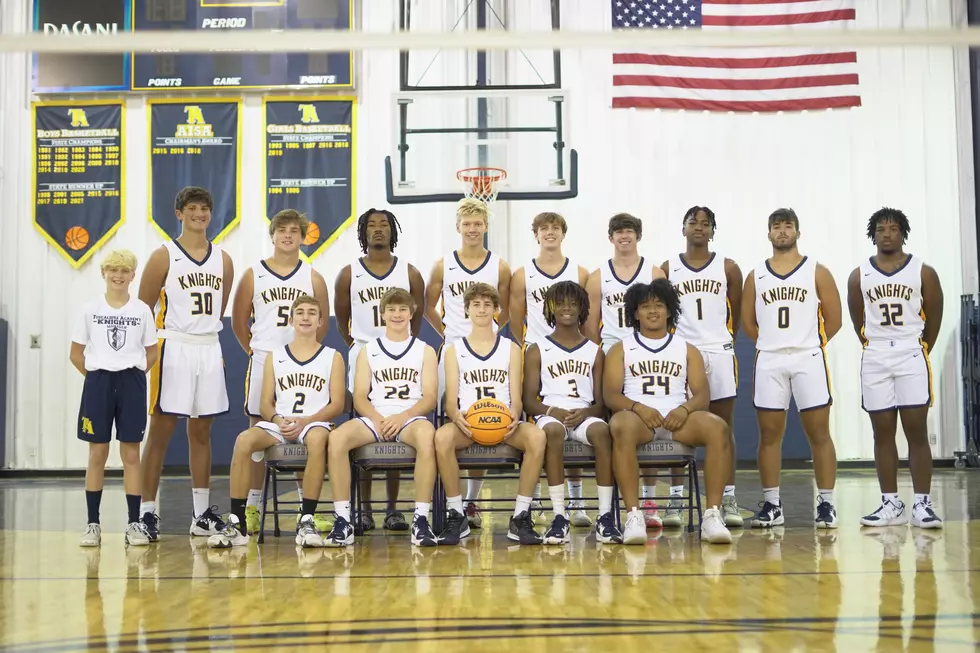 Tuscaloosa Academy Tops 2A Coaches Poll
Photo Courtesy of Tuscaloosa Academy Athletics
The Tuscaloosa Academy Knights varsity basketball team is ranked No. 1 in the 2A Alabama Association of Basketball Coaches Poll.
The Knights are a perfect 7-0 on the season thus far.
This is the first season that the Knights are competing in the AHSAA. The team was in the Alabama Independent School Association prior to this year.
"Polls don't really mean very much this time of year. That being said I do want to congratulate my guys on how hard they have worked to this point in our first year of AHSAA competition.  We understand how much work still lies ahead to reach our goals," said Tuscaloosa Academy basketball head coach Barry Sanderson.
North Sand Mountain is narrowly behind at No. 2, followed by Fyffe at No. 3, Vincent at No. 4, Locust Fork at No. 5, Frances Marion at No. 6, Hatton at No. 7, LaFayette at No. 8, Lanette at No. 9, and Decatur Heritage at No. 10.
The Tuscaloosa Academy Knights travel to take on University Charter on Monday, December 12, 2022, at 6:30 p.m. CT.
No. 8 Alabama Beats No. 1 Houston
The No. 8 Ranked Alabama Men's Basketball Team took down the No. 1 Houston Cougars 71-65 after mounting a 15-point second half comeback in Houston on December 10.