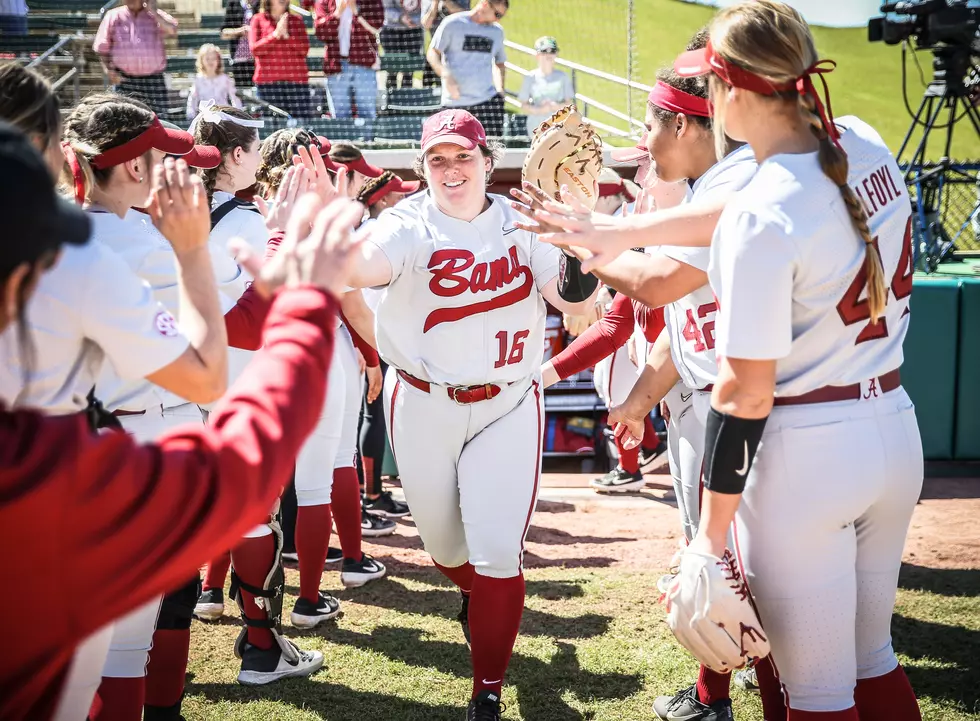 Hemphill and Kilfoyl Honored in this Week's SEC Awards
Crimson Tide Photos / UA Athletics
It was another successful week for Alabama softball. Coming off their first loss of the season in a 1-0 battle with South Alabama, the Tide headed off to Auburn for a three game series with the Tigers, which they swept 6-0, 4-1, and 4-2 to get to 22-1 on the season.
The efforts of the team did not go unrecognized, with two players on the Alabama squad named in the weekly SEC honors.
Bailey Hemphill was named as a co-SEC Player of the Week, and Lexi Kilfoyl was named SEC Newcomer of the Week, which is an award specifically created for the 2021 season to highlight student-athletes who were freshman during the shortened 2020 season.
In her 12 appearances at the plate in the series against Auburn, Hemphill reached base ten times, going 3-for-4 on Friday with two home runs and five RBIs. She also became just the third player in the history of the program to pass the 200 career RBI mark.
"We were all kind of waiting for it, and it's just gonna happen eventually, it's the law of averages, she's just too good of a hitter," said head coach Patrick Murphy on Hemphill's performance.
"They didn't want any part of her at the end. She was just hitting the ball really really hard. The one home run she hit was one of the longest I've ever seen. And I think that just excited everyone else...good hitting is contagious and the way Bailey has been hitting is just contagious to everybody."
As for the SEC newcomer of the week, Lexi Kilfoyl earned two wins on the weekend, pitching a complete game shutout in Friday's game one against Auburn. She went all seven innings, giving up eight hits and striking out 10.
Kilfoyl also earned the win on Sunday, starting the game and throwing only four innings, giving up three hits and two earned runs. Kilfoyl's win on Sunday put her at 9-0 on the season.
With Wednesday's matchup against UAB postponed due to the threat of severe weather, the Tide will next take the field back at Rhoads Stadium on Friday as they kick off a three game series against Tennessee.
Alabama Crimson Tide Softball Record Book