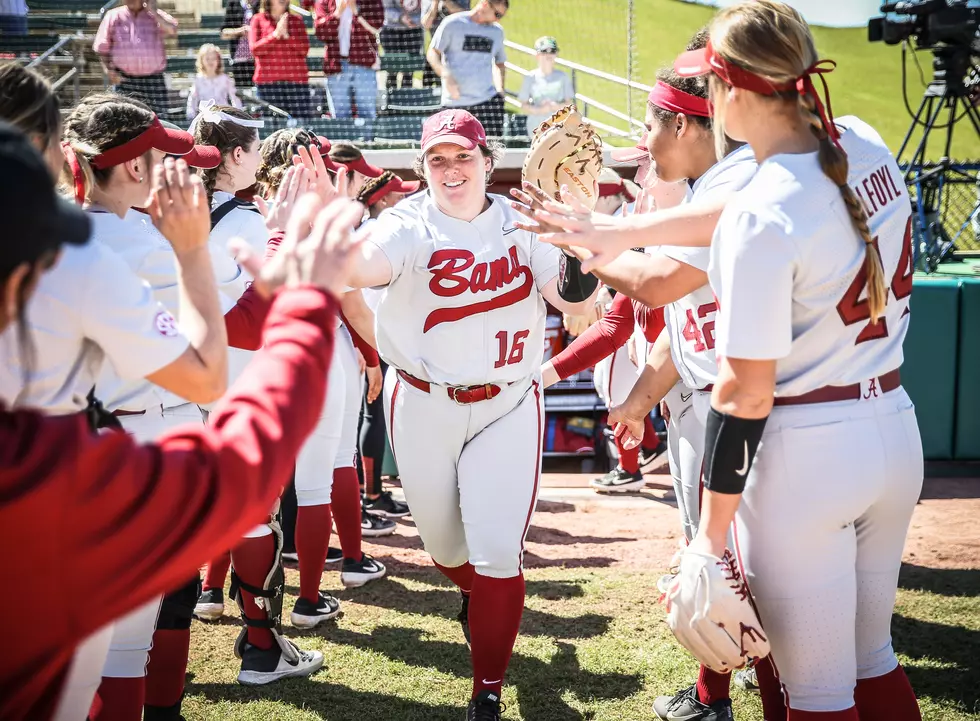 Bailey Hemphill Ties School Record In Offensive Showcase
Crimson Tide Photos / UA Athletics
In the top of the 5th inning in Alabama's quarterfinal matchup against Kentucky in the 2021 SEC Tournament, graduate catcher and SEC Player of the Year Bailey Hemphill tied a school record for career home runs with her second long ball of the outing.
On Thursday, she also became just the fourth player with multiple home runs in a single SEC Tournament game. Following the victory and record-setting outing, coach Patrick Murphy said, "That's the old Bailey everybody knows and I think she off that home run schneid, finally, with two. Everything else is basically gravy for her."
After one of the brightest performances of her career, Hemphill said, "It was a very surreal moment to be able to tie the record at the Rhoads House and have everybody there. It was really awesome to hear them chant my name, it's definitely a memory I'll never forget."
In 2021 alone, Hemphill leads the team with a batting average sitting at .415, a slugging percentage at .738, and an on-base percentage of .571. In her illustrious career at the capstone, she's set single-season records for both home runs (26) and RBI (84), all while still managing to secure academic honors in three separate seasons.
Hemphill and the Tide advance to the 2021 SEC Tournament Semifinal on Friday and face the No. 7 seeded Tennessee Lady Vols in the second of two games before the final on Saturday. Game one between No. 4 Missouri and No. 1 Florida starts at 3:00 PM (CST) and game two will follow shortly after with a brief intermission.
For more content from J.R. and all the talented interns at Tide 100.9, make sure to tune in for Tide Tonight - Monday, Wednesday, and Friday - at 6:00 PM. You can hear all of our radio content on the new Tide 100.9 app!
Alabama Non Con Opponents
The 10 Greatest Athletes from Alabama