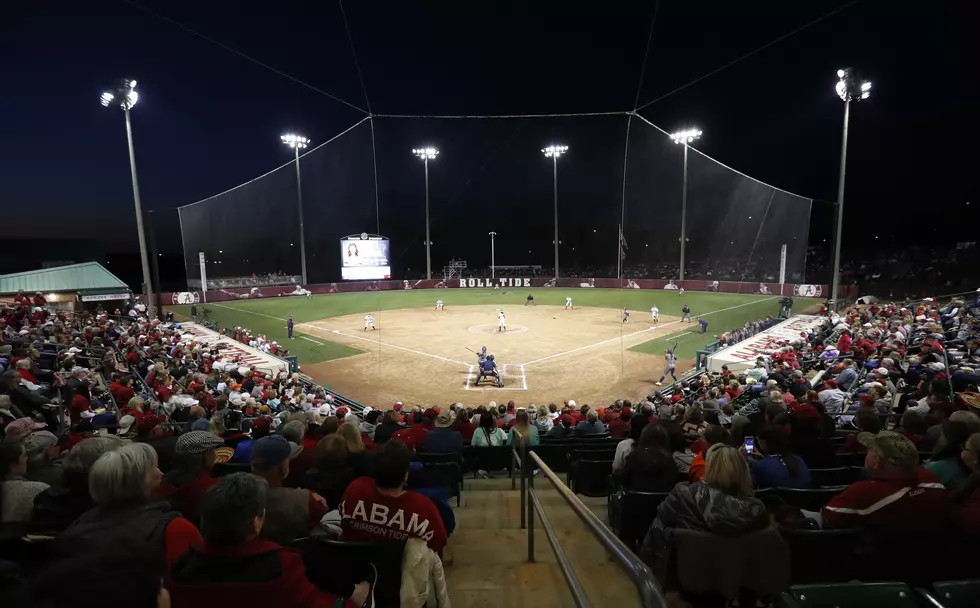 Alabama Softball is Beginning to Cool Off at the Wrong Time
Crimson Tide Photos/UA Athletics
After getting out to a blazing 19-1 start before conference play officially began, Alabama softball has began to stumble a bit headed into the most important part of the season.
Through the start of conference play, Alabama is just 6-3, most recently losing a series to Kentucky in Lexington this past weekend.
The Tide kicked off conference play with a sweep at Auburn, followed by a two-out-of-three series win at home against Tennessee the following weekend.
After easily defeating North Alabama 5-0 in the middle of last week in a one game series, the Crimson Tide headed up to Lexington where they proceeded to lose their first series of the season. After winning the first game 11-6 via an offensive explosion, the Wildcats took the final two matchups 4-2, and 5-4, with the latter finishing in extra innings after Alabama blew a 4-0 lead.
In his media availability today, head coach Patrick Murphy broke down what he saw over the weekend against Kentucky and especially on Monday night's collapse, echoing the mentality of trying to get better every game that the team has employed all season.
Star hitter Bailey Hemphill offered some optimism as well in her media availability as well this afternoon, stating how resilient she thinks Team 25 really is.
The road does not get any easier from here, as Alabama will begin a three game series starting on Thursday at Rhoads Stadium against Texas A&M.
While they are currently unranked even after receiving votes this week, A&M heads to Tuscaloosa boasting an impressive record of 25-5. The Aggies have won their last five games in a row, most recently sweeping a two games series over A&M-Corpus Christi, as well as a three game sweep over South Carolina, bouncing back nicely from a series loss at LSU the weekend prior.
Now beginning to enter their most critical part of the season with the SEC Tournament coming up in just over a month, Alabama will need to re-capture some of the fire they had early on in the year in order to stay on top of the conference and potentially contend for a national championship.
Alabama Crimson Tide Softball Record Book