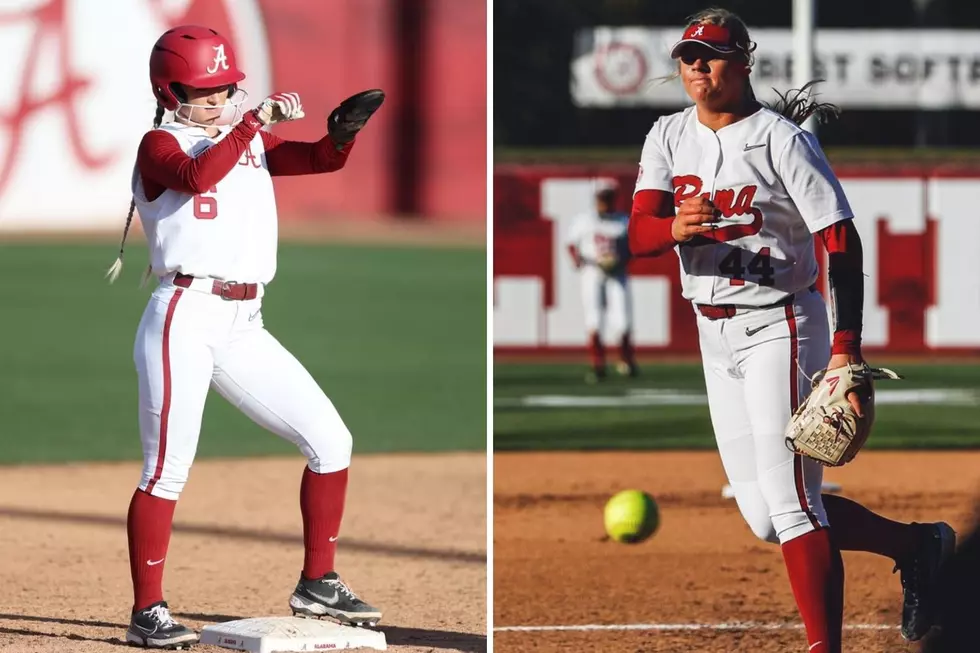 Alabama Softball Loses Two More to Transfer Portal
Photos courtesy of @SECNetwork and @CrimsonCoverage on Twitter
After a disappointing performance in both this year's SEC Tournament and Regional Tournament, the Alabama Crimson Tide softball team has suffered even more loss at the hands of the transfer portal.
Two more players from Alabama's Team 26 have entered their names in the portal, becoming the third and fourth this week to do so. Lexi Kilfoyl, a junior pitcher, and Dallis Goodnight, a freshman centerfielder, will look for the opportunity to transfer away from Tuscaloosa, taking the route of players like KB Sides and Skylar Wallace before them.
Kilfoyl started 48 games over the course of three seasons and was one of the Tide's most trusted options on the mound outside of Montana Fouts. From 2020-2022, the Land O' Lakes, FL native struck out over 260 batters and had an earned run average of just 2.13.
Goodnight, while a new addition to the team in 2022, was a welcome one. The freshman sensation held it down in centerfield for most of the season and was excellent at the plate, finishing with a .302 average and 42 hits.
While neither player has confirmed their commitment to another school, this could spell early trouble for next year's team.
More SEC Throwdowns: Who else Should Join the SEC
Alabama Athletes With NIL Deals
The biggest evolution in college athletics history is here. Check out which current Alabama athletes hold NIL deals in this ever-expanding and changing photo gallery.
Highest Earning Bama Pros of All-Time
The University of Alabama is known for constantly cranking out world-renowned athletes, but who of the best active or former pro players have the highest career contract earnings?