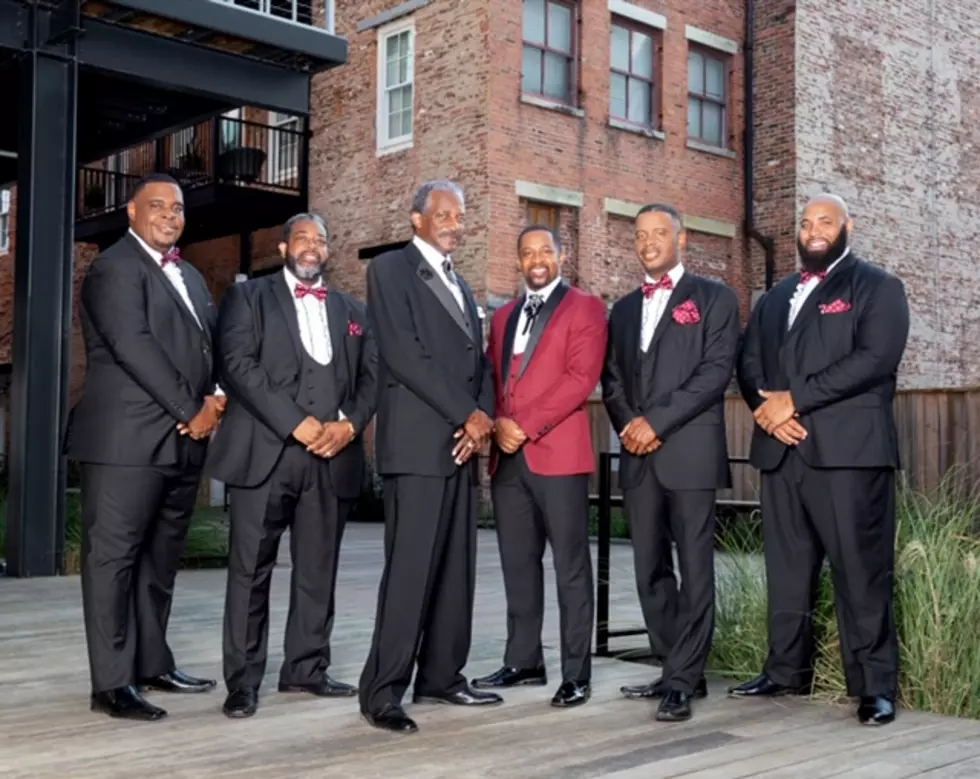 Alabama Bishop Freddrick Hardy Releases "One More Blessing"
Photo Courtesy: Bishop Freddrick Hardy
Alabama Bishop Freddrick Hardy released a powerful new music offering "One More Blessing" in 2019 that is still blessing many across Alabama and beyond. Hardy is based in Montgomery and has a unique preaching and singing ministry.
Bishop Freddrick Andre Hardy, Sr. was born September 18, 1972 in Selma, Alabama, the second son of Russell and Massie Hardy. He was raised in the Baptist tradition, baptized in the Christian faith at the age of 10 and united in fellowship with Town Creek Baptist Church in Tyler, Alabama.
His first charge came at the age of 14 as the Minister of Music at Town Creek Missionary Baptist Church. His conversion was bright and his call to preach very clear. At the age of 17, he yielded to the call to preach the Gospel. He was licensed to preach on April 29, 1990 and was ordained a minister by Elder James Lee Baity on January 12, 1991 at Town Creek Missionary Baptist Church in Tyler, Alabama. Shortly after his ordination in 1991, the Lord united him to Helping Hands Bible Ministries, Selma, Alabama and placed him under the tutelage of Pastor Ralph Edwards, Sr., founding Pastor. It was then and there where his rigid and intense study of the scriptures began. Through perseverance, diligence and application, he earned a Bachelor of Arts degree in Theology in May 1996 from Selma University.
In October 1992, at the age of 19, Elder Freddrick A. Hardy was called to his first pastoral work at St. James Baptist Church (Holt's Crossing) in Montgomery, Alabama which he served as Senior Pastor for 6 years. During this time the church membership grew from 50 to more than 600 worshipers.
On March 8, 1999, the Lord birthed into the spirit of this man of God the vision to begin a new ministry, which would be called: "Faith Full Gospel Baptist Church". During the first worship service held in a storefront located in downtown Montgomery, Alabama on April 4, 1999, 111 souls came into covenant with the ministry. The church is currently the fastest growing church in the city of Montgomery, Alabama. The church seeks to teach people how to take God at His Word with this God-given motto: "It takes Faith to step out on nothing and believe something is there."
While serving the vision of Bishop Paul S. Morton, Pastor Freddrick A. Hardy has held various leadership positions in the Alabama Full Gospel Baptist Church Fellowship. He became District Overseer of the Gulf South District in the State of Alabama on February 15, 2004 and was appointed as State Overseer of Alabama on October 11, 2006. Believing that a good leader must first learn to follow, Bishop Freddrick A. Hardy attributes his success in leadership skills to the teachings and impartations of his spiritual father, Bishop Neil C. Ellis of Nassau, Bahamas. Bishop Hardy said of Bishop Neil C. Ellis, "He represents the voice of God for so many who feel that there is something more than just church. He has his ear to the mouth of God and can be trusted to say what God is saying, NOW."
On August 10, 2013, the Lord birthed in the spirit of Bishop Freddrick A. Hardy, Sr., a movement that would bring a Kingdom Agenda to the church, government and the marketplace. Bishop Hardy launched Kingdom Now Movement, Inc. where he serves as Presiding Bishop.
Bishop Hardy is an astute entrepreneur, with over 5 years of global sales, management and executive-level training experience. Bishop Hardy, as a Platinum Senior Vice President, has earned top awards within the company and has played a key role in its recent corporate expansion into the international market.
Bishop Hardy believes that Global United Fellowship is a move of God that will usher in a Kingdom agenda and transform ministries from a 'church' to a 'Kingdom' mindset. GUF will cause many in the Body of Christ to upgrade the way we do ministry and turn back to our first love like never before.
"One More Blessing" was released to all digital platforms in 2019 and has been blessing countless listeners nationally.
Freddrick Andre Hardy, Sr. has been married to the lovely Selena Antalan Hardy for over 18 awesome years and this union has been blessed with two children: son, Freddrick Andre Hardy, Jr. and daughter, Victoria Divine Hardy.
LOOK: Milestones in women's history from the year you were born
Women have left marks on everything from entertainment and music to space exploration, athletics, and technology. Each passing year and new milestone makes it clear both how recent this history-making is in relation to the rest of the country, as well as how far we still need to go. The resulting timeline shows that women are constantly making history worthy of best-selling biographies and classroom textbooks; someone just needs to write about them.
Scroll through to find out when women in the U.S. and around the world won rights, the names of women who shattered the glass ceiling, and which country's women banded together to end a civil war.