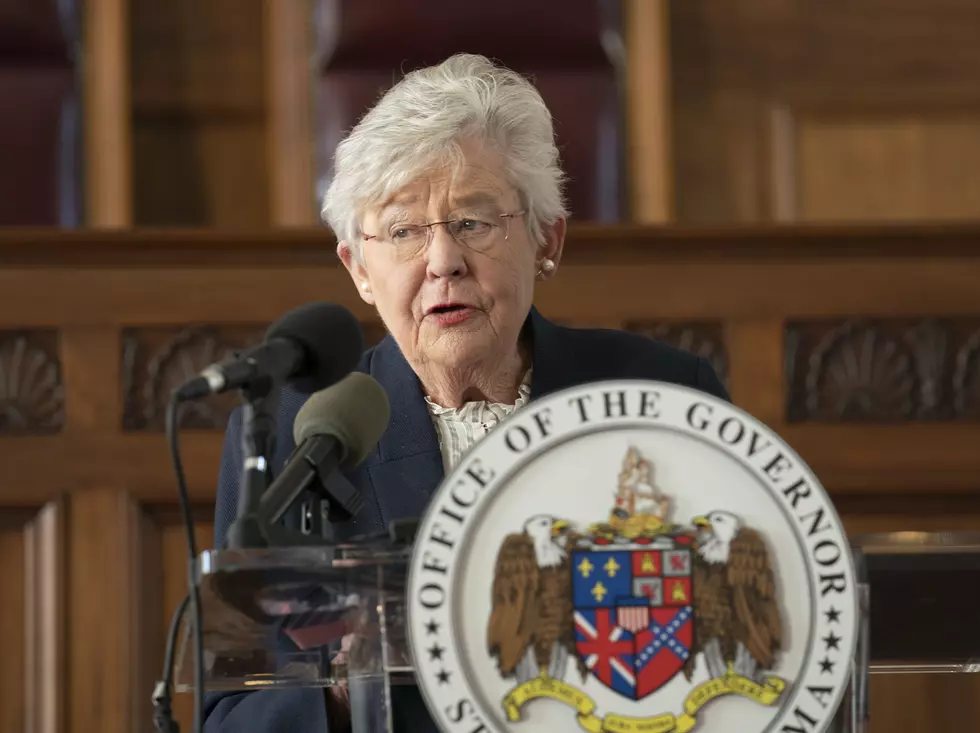 Why Does This Viral Tik Tok Of Kay Ivey Have Over a Million Views?
Hal Yeager
Governor Kay Ivey the social media influencer? After looking at these Tik Tok views, it could be possible.
I have to admit, I spend a lot of time on Tik Tok randomly scrolling through videos and searching videos that were hashtagged with Alabama. Who knew I'd come across a video of Alabama Governor Kay Ivey that had over a million views?
Yes! You read that correctly, 1 MILLION VIEWS.
The viral video is simple but effective. There is no doubt that after seeing Governor Kay Ivey in this Tik Tok video, you'll know exactly how she feels about this certain someone mentioned.
Check out the viral video below.
Ok so after watching the video, I can kind of understand how the video became so popular. If you're not from Alabama and you see the Governor say something like this, you'd be shocked I'm sure.
Alabamians probably watched this video and laughed but dare I say it, felt a sense of pride????
Just maybe?
Some of the comments were hilarious under the video. One comment read,
not the bless his heart those are fighting words
Another comment appeared to be from someone not from Alabama but they still loved the video.
okay, I'm not even southern and I'm loving this a little too much!!!
Why do you think the video has gone so viral? 1 million views and climbing is a lot for a random commercial "not bashing" the President.
One thing you can bet is that Governor Kay Ivey's mom and dad would be proud of her southern etiquette. Lol!
Top Stories from the Tuscaloosa Thread (3/21 - 3/27)
11 of the Top Stories published by the Tuscaloosa Thread during the week of March 21st, 2022.
Meet 31 Alabama Kids Who Ready to be Adopted this Spring
This 196 Square Foot Santa Rosa Beach, Florida Home is Quite Pricey