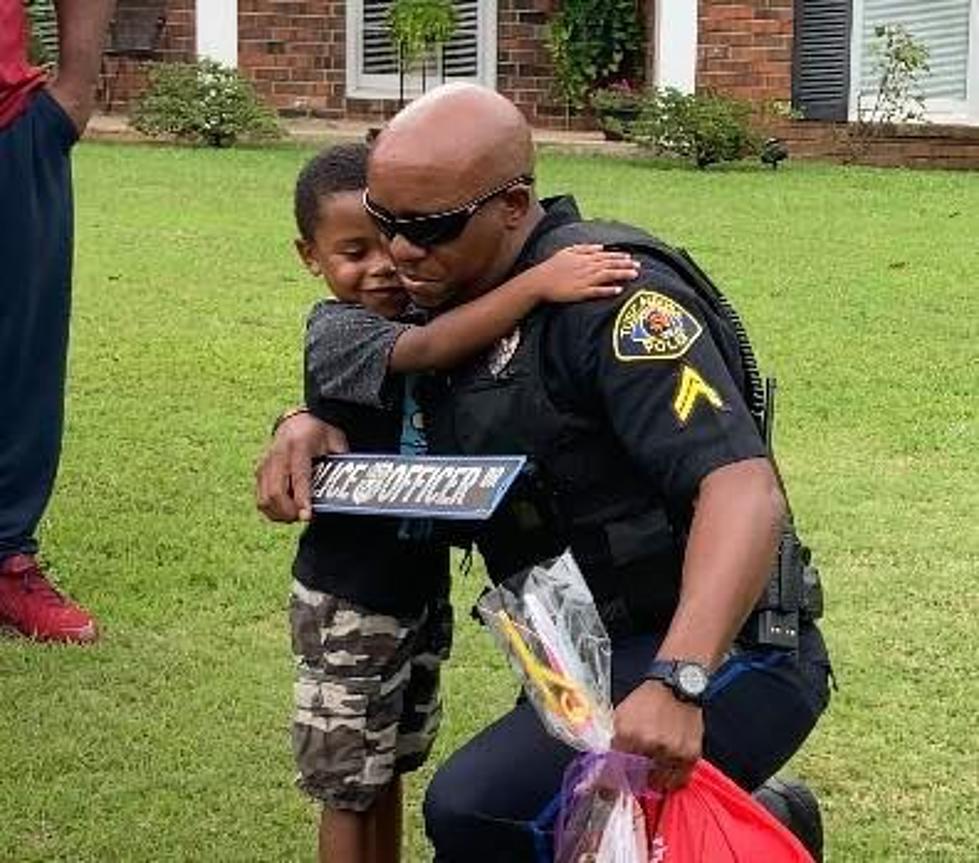 Tuscaloosa Police Gave A Surprise Parade For Local Child
Tuscaloosa Police Department | Facebook
It seems like every day there is a news story about something showing police in a negative light. Right here in Tuscaloosa, officers are doing their part to show compassion and care for the communities they serve.
Jace is a five-year-old Tuscaloosa resident with a serious illness. He wasn't expected to live past his second birthday. Jace has spent a total of 105 days of his young life in the hospital. The good news is that Jace has returned home after his latest hospital stay and received a huge surprise. The Tuscaloosa Police Department organized a parade of officers and squad cars to greet Jace at his home in the El Dorado neighborhood.
I love that the Tuscaloosa Police Department made this happen for young Jace. With everything happening across America with black people and the police, this is a nice change of scenery. I also have seen the effects of spending extended amounts of time in the hospital due to illness. Back in Florida, I worked at a summer camp for chronically ill children. These kids would spend over half of the year in hospitals due to their conditions. We serviced kids with Cancer, heart conditions, HIV/AIDS, Spina Bifida, and other illness groups. I've found that not only do these kids not have regular interaction with people outside of hospitals, but they just want to feel normal. Many kids look up to servicemen and women in the community like police officers as heroes. Shoutout to Tuscaloosa Police Department for Jace's surprise parade and giving him his own sign, and badge. Jace, you're official now!
Enter your number to get our free mobile app
My Comfort Foods