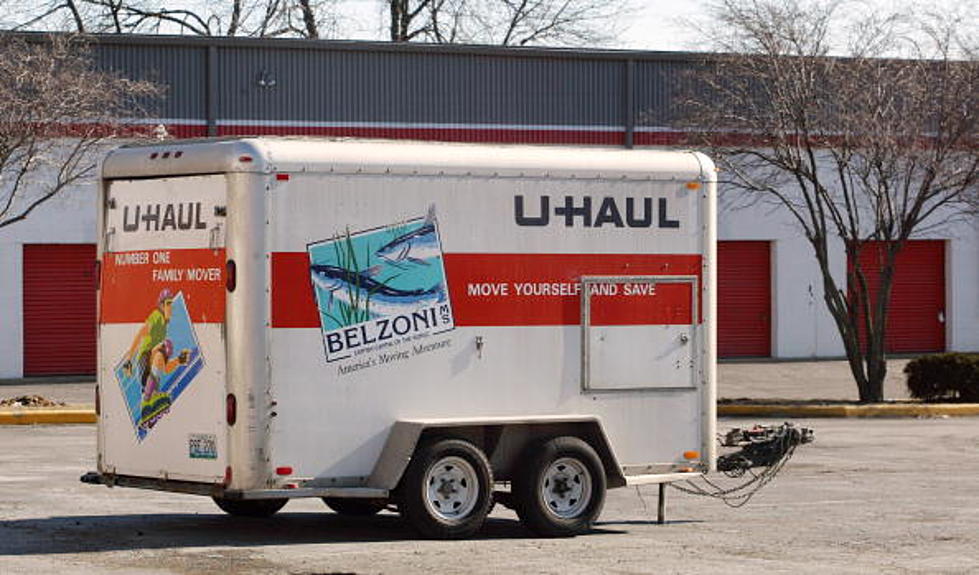 Thieves Steal U-Haul with a Dead Body Inside
Getty Images
If you've ever had something stolen from you, you already know how devastating it is, but can you imagine having a dead family member taken?
According to the New York Post, thieves who stole a vehicle with a U-Haul trailer attached got more than they bargained for as the trailer contained a casket and the dead body of the victim's father-in-law.
If you're wondering what the body was doing being transported in a U-Haul, join the club! Of course, we had to do a little research about it.  Transporting a body can carry a cost of up to $3,000; but in some cases, individuals are allowed to transport bodies over state lines if they have special documentation. We're not sure about the cost of that documentation, but it's probably less than $3,000.
Apparently, the thieves discovered the contents of their carry because they didn't work hard enough to hide it.  The vehicle was soon recovered. Unfortunately, no arrests have been made.