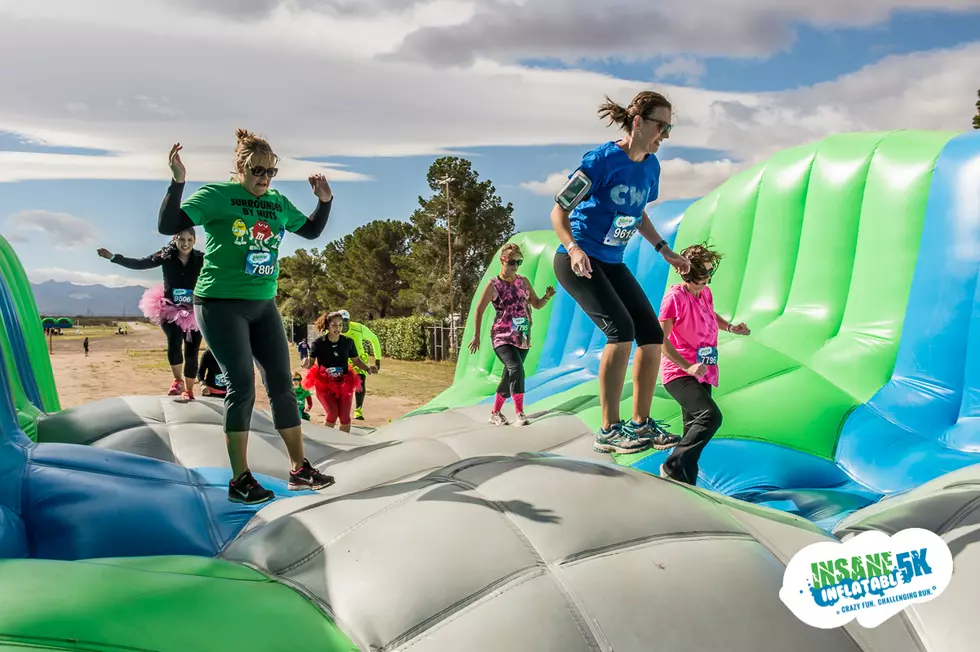 Check Out These 7 Insane Inflatable Obstacles [VIDEO]
Joshua Timmermans/TSM
The Insane Inflatable 5K is coming to Tuscaloosa on Saturday, March 28th, and you don't want to miss a minute of the crazy fun. Wondering what obstacles await you in the Insane Inflatable 5K? Here's a look at the fun you can expect in this year's race.
Ball Maze
You can bounce your way through this massive obstacle--it's over 70 feet long!
The Wall
The Wall is over 80 feet high and 20 feet long. The best part of climbing the wall? Sliding down the massive slide on the other end!
Big Balls
Think of this one as the world's biggest ball pit. You get to bounce your way through while ducking and diving to avoid the massive inflatable balls that are headed your way.
WaveRunner
This one is a wild ride. It seems flat at first glance, but appearances can be deceiving. Do you have what it takes to run through these waves?
Mattress Run
This obstacle is designed to test your agility. You get to run and bounce your way across a ginormous mattress while avoiding ankle holes. It's a wild ride!
Wrecking Balls
Run your way through this bad boy--it's over 110 feet long. See if you have what it takes to dodge the wrecking balls and make it through to the other side.
Finish Line
This is where it all comes together! Your final obstacle includes the bouncer's favorite elements from all of the other obstacles on our course and combined them into one crazy inflatable. Dodge the Wrecking Balls, make your way past the tipsy towers, climb the rope ladder and slide your way to victory.
Doesn't this look like fun? I can't wait to tackle this year's course; it's like bouncy houses on steroids!
Register for the Insane Inflatable 5K now. Click HERE to sign up and save.