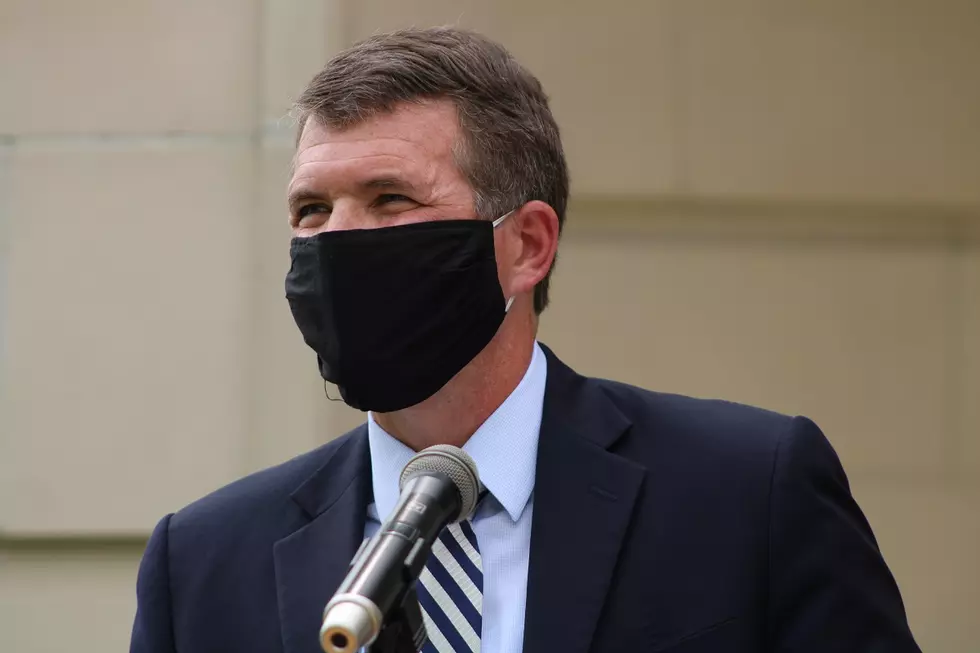 Maddox Outlines Relief Plan for Tuscaloosa's Shuttered Bars
(Stephen Dethrage)
In a presentation to the city's projects committee, Maddox and city staff said they want to distribute up to $423,000 to the area entrepreneurs who stand to lose around the same amount in alcohol sales.
Figures from 2019 showed that the city's 29 standalone bars with ABC lounge alcohol licenses made around $337,000 in the last two weeks of August and around $466,000 in the first two weeks of September.
Since Maddox's executive order is in effect until September 8th, he said he wants to look at a plan that will at least start to cover those losses.
The plan, which is subject to change and should be presented for a vote of the city council next Tuesday, is to reallocate $423,000 in Maddox's Restart Tuscaloosa plan that was originally meant to enhance the city's experience economy in 2021, specifically through a spring concert series at the Tuscaloosa Amphitheater.
Maddox said he is increasingly pessimistic that there will be concerts at the Amphitheater in the spring, and that money can be better spent right now making sure as many local businesses as possible weather the storm of closing to slow the spread of COVID-19 among students at the University of Alabama.
"They are definitely the ones taking it on the chin in this," Maddox said Tuesday. "They didn't volunteer for it, but they may be the difference in us saving the fall and I think in some form or fashion, we need to step in and give them some support."
Brendan Moore, the city's director of urban development, also urged the council not to think of the affected businesses as scrappy entrepreneurs who should buckle down and make a plan to get through these trying times alone, but rather as the culmination of decades of work in the city to see the Strip, downtown and other areas thrive economically.
"When you think about the downtown revitalization and you think about the Riverfront development, this has been a 15, almost 20-year journey we've been on," Moore said. "To have all that, potentially dozens of business, be taken out in two or three months, that could be catastrophic, not only to the local economy but to tourism as well."
"When you do have a vaccine and you bounce back, you want a nice, healthy ecosystem for tourism, for students, parents and alumni to be able to come back and be able to celebrate and have a good time," Moore said. That's a much more difficult task if a large number of the city's iconic bars and restaurants are forced to permanently close because of losses caused by COVID-19.
The plan to allocate the funds has yet to be finalized, but Maddox said he hopes to finish drafting it by this Friday and give it to the council for review before a vote next Tuesday.
"If the goal is to get these businesses through the next two weeks, we need to move in the same time period," Maddox said.
Watch the full presentation, which was live-streamed on the city's Facebook, below.
Enter your number to get our free mobile app
6 Tuscaloosa Restaurants We Miss Desperately