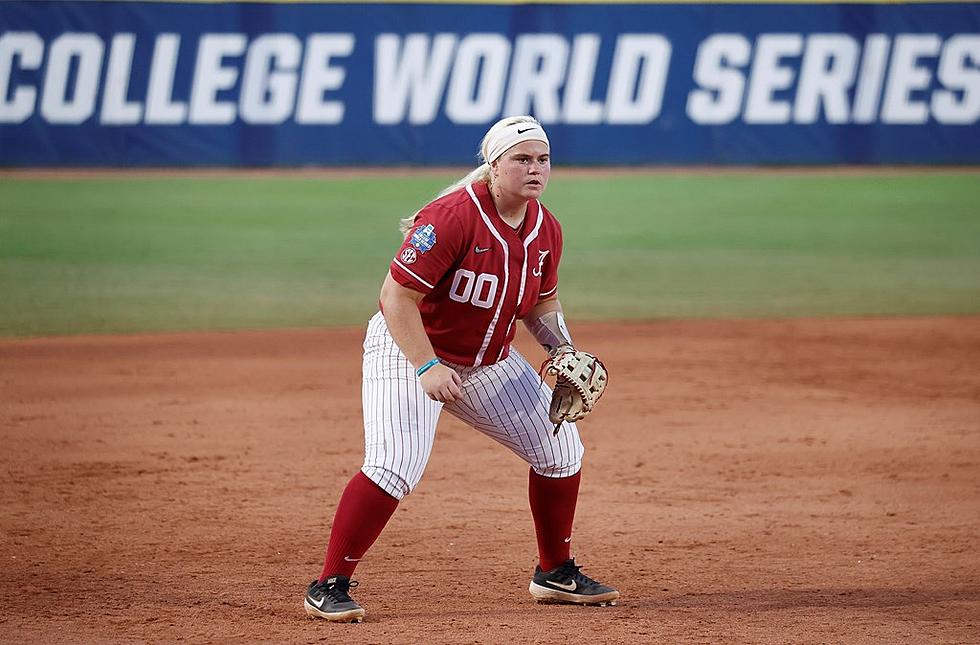 Maddie Morgan Has Played Her Last Game In Crimson
Crimson Tide Photos/UA Athletics
Senior infielder Maddie Morgan announced that she will not use her extra year of eligibility - granted for the COVID-19 pandemic - and has declined to return to Alabama softball for the 2022 season.
In an Instagram post on Tuesday, the Lynnwood, Washington native made her final decision known along with warm words about the Alabama program, staff, and her teammates.
"Thank you for all the lifelong friends. Thank you for all smiles, laughs, and tears. I am forever in debt to this sport and forever grateful for all it has done for me," said Morgan.
Usually seen at third base in the double-zero jersey, Morgan was a staple for the Crimson Tide defense. Though she's not wildly know for her work at the plate, it was the lefty's two-run homer - in game two of Bama's Super Regional matchup against Kentucky - which ultimately sent the Tide to OKC for the Women's College World Series. Morgan managed to go 4-for-11 in Alabama's run for their second national title in the 2021 WCWS.
In her career as a corner infielder, Morgan made 141 starts as a third basemen for coach Patrick Murphy and the Tide.
As a sophomore in 2019, Morgan started in 66 of 70 total games for Alabama and ended the year by earning second team All-SEC honors.
For more content from J.R. and all the talented interns at Tide 100.9, make sure to tune in for Tide Tonight - Monday, Wednesday, and Friday - at 6:00 pm. You can hear all of our radio content on the new Tide 100.9 app.
You've Got to Check Out this Wild Water Park in Pelham, Alabama
You can wakeboard or climb over a crazy aqua obstacle course at this wild water park in Pelham, Alabama.