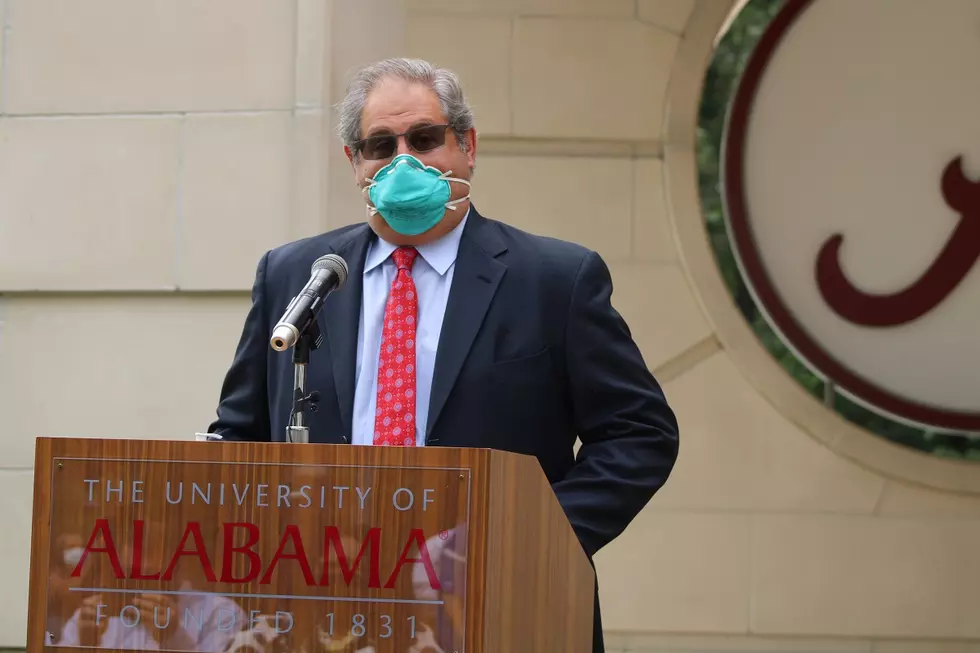 Labor Day, Bama Football Could Cause Waves of COVID Cases at UA
(Stephen Dethrage)
In his weekly update with members of the media, the dean of the University of Alabama's College of Community Health Sciences said the administration is optimistic about its ability to complete the fall semester on campus but is also wary of possible incoming waves of COVID-19 cases among the student body.
"I remain cautiously optimistic about our outlook," Dr. Richard Friend said in his third virtual press conference Wednesday. "With the continued commitment of our students, we will be well-positioned to complete the semester on campus."
Positive coronavirus cases exploded among the student body in Tuscaloosa after classes resumed in August, but last week saw the number of new cases drop sharply. Friend said he was encouraged by the trend, and considered last week's numbers "definitive evidence" that the University has changed the trajectory of the pandemic's impact on campus.
Now, focus shifts to the threat of another spike in cases caused by activities generally outside the University's ability to control.
Enter your number to get our free mobile app
Asked what specifically might trigger those new waves, Friend said he could not predict the future but had concerns about the travel-filled Labor Day holiday last week and the Crimson Tide's first home football game against Texas A&M on October 3rd.
"We're always, every day looking for the early signs of another wave and we'll continue to do that all semester," Friend said. "The students are back from Labor Day and now we're looking at the first home game as the next event we need to be really cautious of."
At the moment, though, Friend said the outlook on campus is good. He said approximately 1,900 students, faculty and staff have completed periods of isolation or quarantine after testing positive for the virus and around only 400 more are currently considered active cases.
Designated isolation and quarantine space on campus remain under 15 percent occupied, and testing on campus remains rigorous, both for symptomatic students and asymptomatic people that contact tracing indicates may have been exposed to the virus.
Asked if the relatively high number of cases among the student body may jeopardize the University's ability to host SEC football games this fall, Friend said he has not been involved in conversations with Conference officials about whether they will allow games to be played in Tuscaloosa, but praised the school's efforts to combat and contain the virus on campus.
"The work we've done in the last three weeks since school has started has really, really been positive," Friend said.
The full video of the virtual press conference will be posted here to view after it is made available.
Top Stories from the Tuscaloosa Thread (9/8 - 9/11)