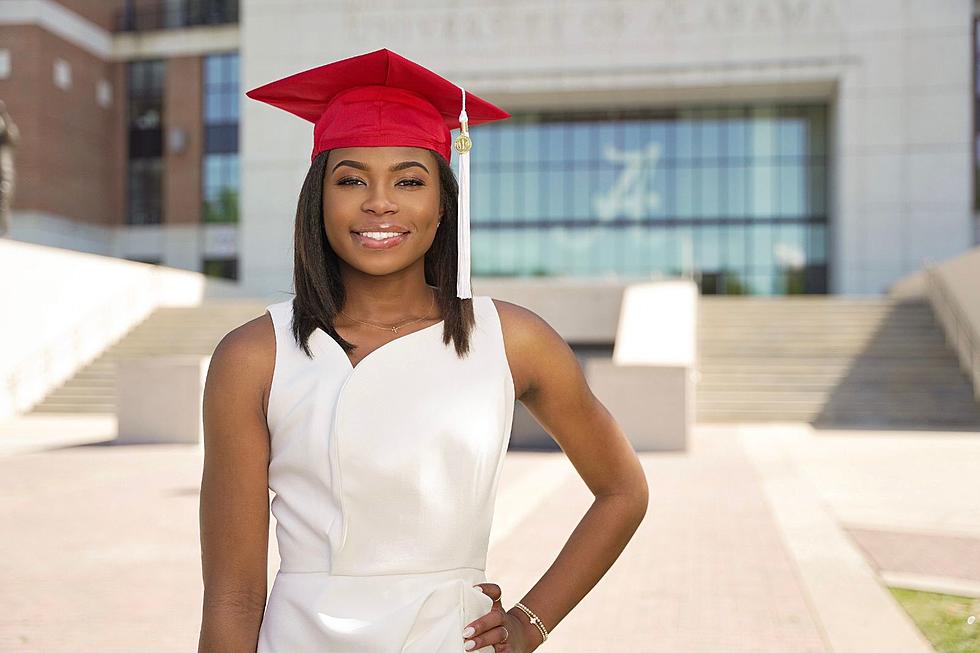 16-Year-Old Tuscaloosa Prodigy to Graduate from University of Alabama Next Weekend
Photo courtesy of LeAnna Roberts
With a diploma and associates degree already in hand, 16-year-old Tuscaloosa native LeAnna Roberts is preparing to walk across the stage and receive her bachelor's degree from the University of Alabama next weekend.
While most 16-year-olds are preparing to receive their driver's licenses, Roberts has been pursuing her degree at UA after receiving both her high school diploma from Central High School and an associate's degree in biology from Shelton State Community College in 2021 at the age of 15.
Roberts said exposure to issues in the healthcare industry in her early life led to dreams of one day becoming a physician.
"From a young age, I was exposed to healthcare inequities," Roberts said. "My grandparents both reside in Aliceville or Pickens County, so I was able to witness, firsthand, the struggle of not only receiving health care but receiving quality health care, of physician mistrust and things of that nature. Being able to see what needed to be done at such a young age, I was sparked to start working towards that change regardless of my age."
While at UA, Roberts had the opportunity to be involved on campus through organizations such as Al's Pals and Vision Days, which provides mentorship to elementary and high school students.
Roberts served on the executive board of UA's Society of Women in Medicine and had the opportunity to conduct student research on healthcare in rural Alabama.
"My career interest is helping with healthcare disparities, which involves healthcare access as well as healthcare literacy, so I performed undergraduate research with Dr. Avani Shah where I was looking at the correlates of health literacy in the Black Belt communities of Alabama and actually published an abstract late last year," Roberts said.
Roberts said while most people recognize her for her academic achievements, her time at UA allowed her to become a well-rounded student who had time for both academics and socializing.
"Hearing the accolades and achievements might seem as if I'm constantly studying or constantly doing homework but with balance, I've been able to have a social life and be involved with different events on campus," Roberts said.
Roberts credits her success in school to the support of her family and said she is grateful to have family in the industry who helped pave the way for her.
"My family, both close and extended, have always been a great support to me," Roberts said. "My aunt and uncle are both in healthcare and work in Birmingham so they've always been a guiding light for me, as well as showing me that I can do it and I can do whatever it is that I desire to achieve."
Roberts will receive her bachelor's degree in biology, summa cum laude, during UA's spring commencement ceremony on May 6 at noon, bearing a red cap, which signifies her 4.0 GPA.
Roberts will remain at UA for another year to complete the STEM to MBA program, where she is set to graduate again next spring and will be ready to begin the year-long process of applying to medical school in a few weeks.
Top Stories from the Tuscaloosa Thread (4/17 - 4/24)
13 of the Top Stories published by the Tuscaloosa Thread during the week of April 17th, 2023.