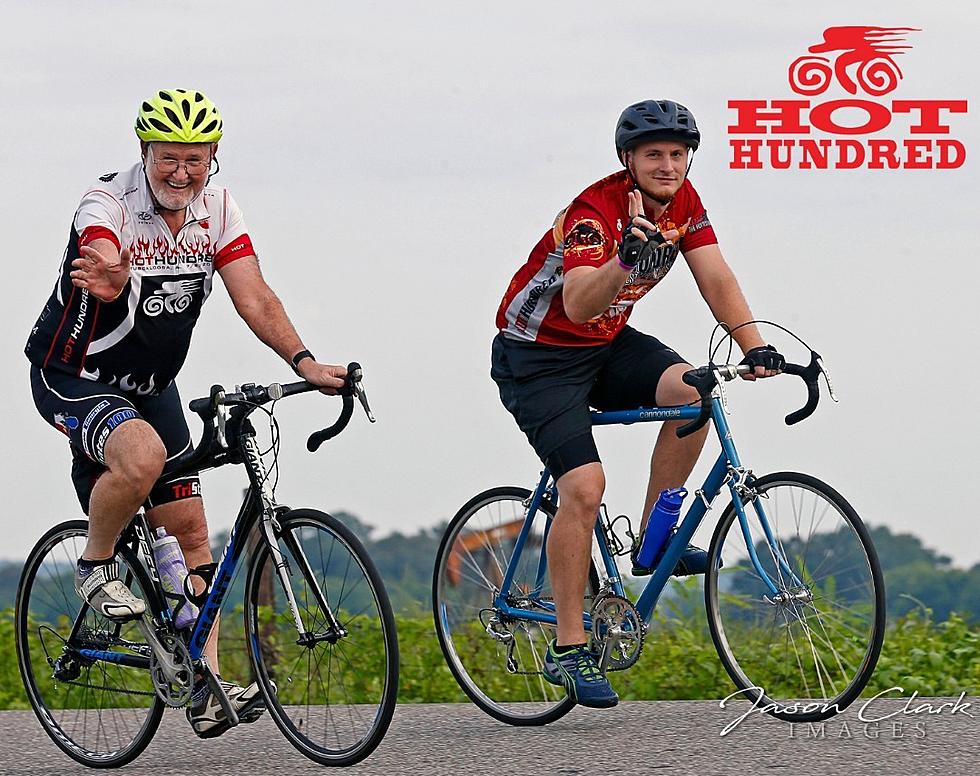 Scorching Summer Bike Ride Returning to Tuscaloosa This Month
Courtesy of Hot Hundred via Facebook
The Hottest Ride in the South is returning this July to Tuscaloosa.
The annual event will kickoff this year on Saturday, July 29, at 7 a.m. Called The Hot Hundred, this long-distance bike ride starts and ends right here in town.
The event is named after the 100-mile route which will take cyclists from the University of Alabama campus through Ralph, Jena, Coker and more before returning them to UA's Bryce Lawn.
Shorter ride lengths are also available for different performance levels. The routes range from the 30-mile Sanders Ferry run to the extreme Ultra 116.
The event website notes that all routes "will be very well supported with rest stops."
Carl Hancock, president of the Druid City Bicycle Club and one of the sponsors for the ride, emphasized the different competition levels.
"Some people are trying to beat the clock or get their new personal best time," said Hancock, "while others just want a fun casual ride and to support the Tuscaloosa Mental Health Alliance."
Tuscaloosa residents should stay alert for cyclists. The event website noted that a police escort will lead the cyclists from campus through downtown on the morning of the ride.
Registration is still open for interested participants. It will remain open on the site until Friday, July 28, at 5 p.m. (the day before the ride).
The price of registration is $55 for all routes and $65 for all routes with an event shirt included.
Good luck to all the participants!
This article was updated to correct some information on dates, as well as add in details from The Druid City Bicycle Club.
The 10 Greatest College Football Rivalries
25 Best Towns to Raise a Family in Alabama