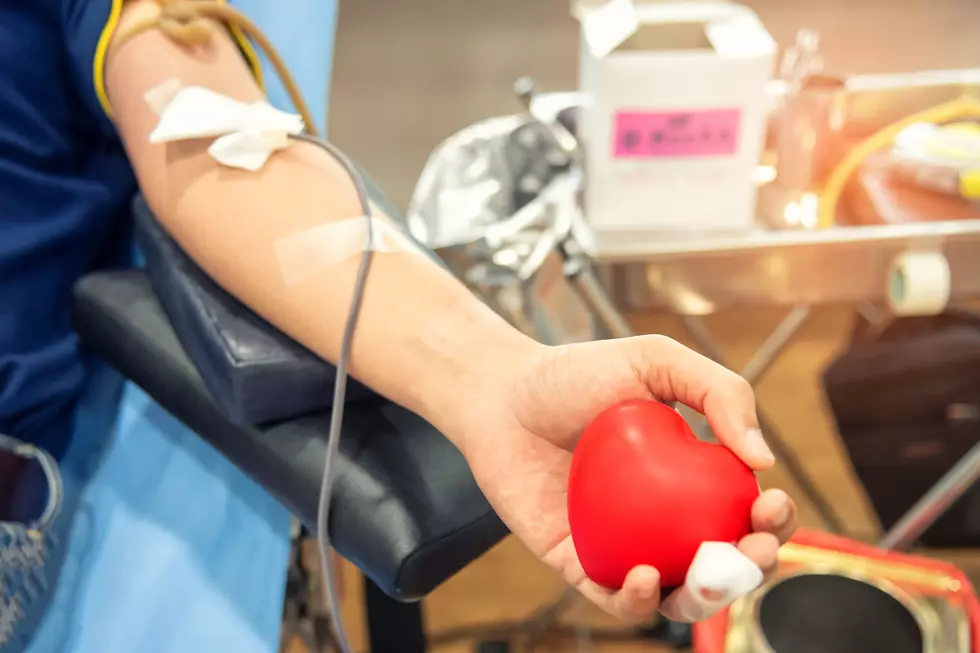 Bryant Bank Hosting Tuscaloosa Blood Drive
Getty Images/iStockphoto
Bryant Bank Hosting Tuscaloosa Blood Drive 
Blood drives have played a major part in my life. Not directly but indirectly through my wife and my oldest brother.
My oldest brother had a battle with kidney failure and has had to undergo many blood transfusions. My wife also has Sickle Cell Disease, and blood transfusions are important to sickle cell patients. A lot of sickle cell patients need a blood transfusion to live throughout their lives.
According to the American Red Cross,
Approximately 36,000 units of red blood cells are needed every day in the U.S.
Nearly 21 million blood components are transfused each year in the U.S.
The average red blood cell transfusion is approximately 3 units.
In this world of COVID-19, blood drives are essential because of the need for blood. Thursday, March 11, 2021, Bryant Bank is hosting a blood drive with LifeSouth in Tuscaloosa. The blood drive will begin at 9a and end at 4p at 1550 McFarland Blvd N. Tuscaloosa, AL 35406.
The LifeSouth bloodmobile will be out in full swing ready for blood donors in Tuscaloosa. For those who are worried about being safe in relation to COVID-19, Bryant Bank has you covered. As stated on their Facebook event page, masks will be worn and cleaning/sanitization will be done after each donor.
They are allowing walk-up donors, but if you'd like to make an appointment, click here. You can also call LifeSouth for more information at (205) 943-6000.
CHECK IT OUT: See the 100 most popular brands in America
KEEP READING: See the richest person in every state
See the Must-Drive Roads in Every State