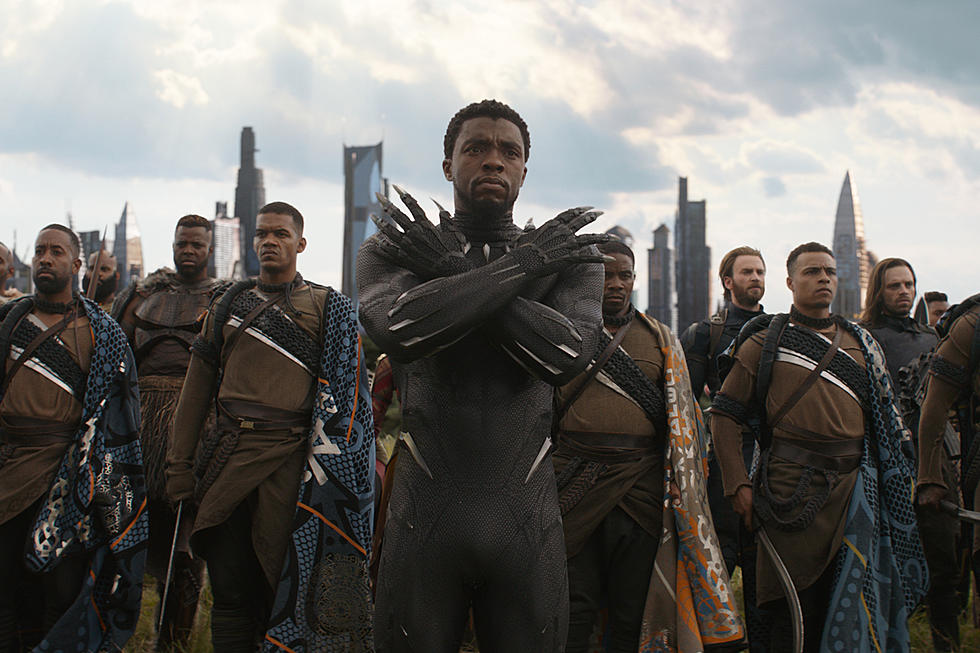 'Black Panther' Star Chadwick Boseman Dies at 43
Marvel
Enter your number to get our free mobile app
Chadwick Boseman has passed away. He was 43 years old.
The film star has been battling colon cancer for the past four years. He was known to work on set through chemotherapy appointments and surgeries, dedicating his final years contributing to the Marvel Cinematic Universe as T'Challa in "Black Panther."
A post confirming his death was published on his Twitter account at 9:11 p.m. Friday night. According to Boseman's publicist Nicki Fioravante to The Associated Press, he passed away at his Los Angeles home with his wife and family present.
Apart from his role in "Black Panther," Boseman's most notable roles include portraying baseball legend Jackie Robinson in "42" and funk powerhouse James Brown in "Get on Up."
"Black Panther" took Boseman to the awards stage multiple times in 2018 and 2019, earning him an MTV Movie Award for Best Hero, an NAACP Image Award for Outstanding Actor in a Motion Picture, and a Screen Actors Guild Award for Outstanding Performance by a Cast in a Motion Picture.
Boseman's infectiously powerful talent will be dearly missed.