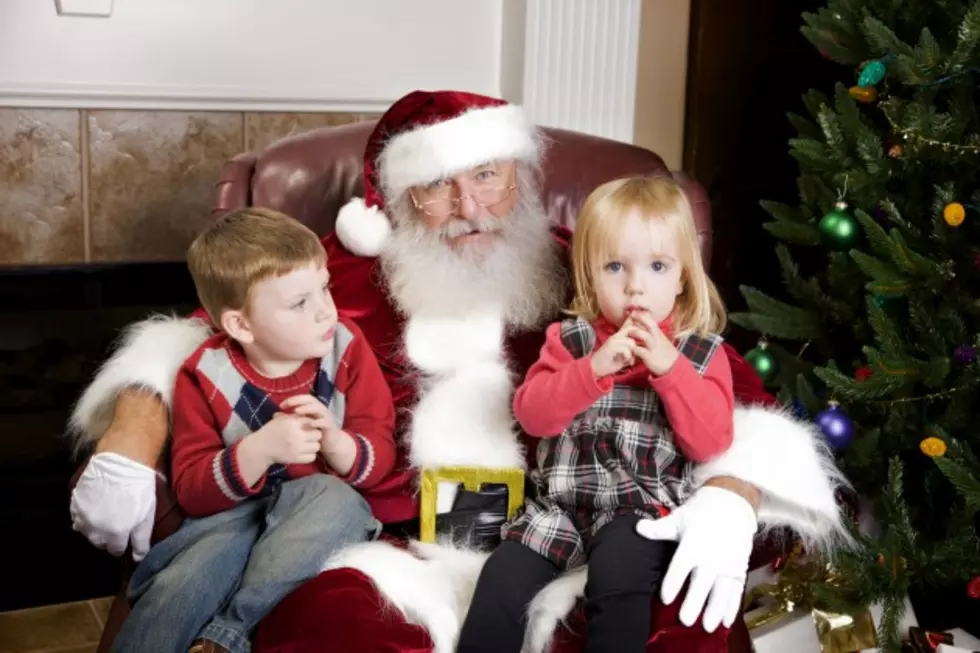 What Holiday Jobs Offer the Best Opportunities and Benefits?
iStock
If you've been considering a seasonal job to bring in some extra cash during the holidays, it's time to start going through the job listings. (Check sites like Indeed, GrooveJob and Snag a Job for opportunities in your area, or visit a company's site or location directly.) There are numerous opportunities and possibilities that open up to you when you land that seasonal holiday position, beyond just having some extra dough in your pocket for festivities and holiday shopping.
While it hasn't improved much from 2012, the holiday jobs outlook for 2013 is still good. So if you want some seasonal employment, you should have plenty of opportunities. Here are some ways a holiday job can benefit you beyond just giving your bank account a quick boost:
Permanent/Full-Time Opportunities
When you take a seasonal job, you may also be providing yourself with an opportunity for future permanent and/or full-time work. If that's your goal, consider looking for employment in retail or delivery. Companies like Amazon, Target and Toys R Us all reported keeping large numbers of seasonal workers on even after the holidays last year. It can be difficult to get your foot in the door with a delivery company in general, but with places like UPS looking to add tens of thousands of temporary holiday employees for the busiest shipping season of the year, this could be your chance.
Great Benefits
Normally, a part-time or seasonal job doesn't come with the full advantages a of a full-time salaried position, but there are some you can get that provide additional employee benefits. For example, the 70,000 seasonal employees that Amazon plans to hire are eligible for health care. (They also make almost as much as full-time employees do.) If you're looking for even better benefits, consider a tax-preparation job with the IRS. Seasonal employees hired for tax time qualify for federal benefits. There is some training involved, so if you're interested, start the process before the first of the year.
Most Money for Your Time
Seasonal work in retail can be a grind if you're just working the minimum hours for the minimum pay rate. But there are holiday jobs that can give you more money for your time so you work smarter, not harder. If you've got what it takes to chat cheerfully with kids all day and have perfected your "ho ho ho" belly laugh, a hired Santa Claus can earn up to $100 an hour. (Ladies, you can also check for Mrs. Claus opportunities.) If you invest in your own costume, make sure you have photos taken and submit them to a local talent agency, so you can get Santa work year-round.
If you want to make more money for fewer hours, consider a holiday job in the food industry. Waiting tables isn't easy, but during the holidays servers usually start getting bigger tips because more families eat in restaurants.
Excellent Resume Filler
Another possible benefit of a holiday job is experience that will look good on your résumé and fill in an employment gap. If you aren't in search of extra cash, but do need to get out of the house during the holidays, a volunteer job can be just what your résumé needs. Donations increase during the holidays, so many charitable organizations need extra help for the season. You may find opportunities to build up skills you need to work on or keep fresh. Offer to help out with the kind of work you'd like to end up with permanently, and your résumé could get a boost. In some cases, volunteer jobs can also lead to full-time employment.
Low-Stress Work
The holidays create enough anxiety already without adding a stressful, part-time job on top. If you need extra cash or a job to fill a temporary gap in employment, but you don't want something that's going to leave you too frazzled at the end of the day to enjoy the season, consider something low-stress. Check your listings for openings at museums and galleries. It's the time of year when families are looking for activities they can do together, and museums often need additional guides to help with increased traffic. Some landscaping companies offer exterior holiday-lighting services and could be augmenting their staff for the season to keep up with customer demand. Hanging holiday lights can be a fun and low-anxiety way of earning some money. Finally, it's not the greatest job for a résumé, but there is little or no stress involved in being an advertising mascot for businesses who are trying to draw a crowd for the season.