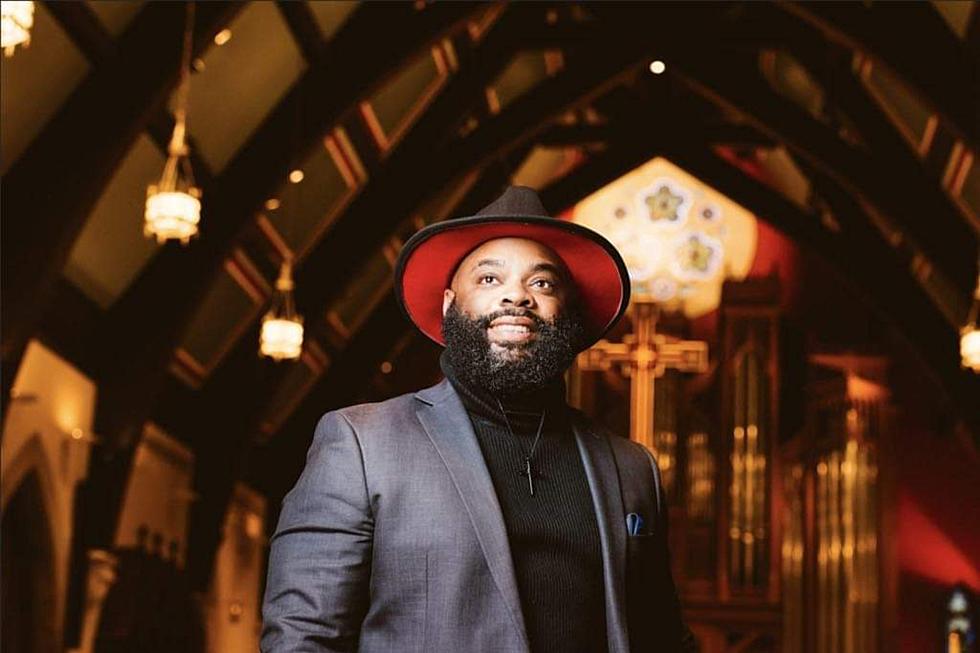 Alabama's Jemarcus Washington Releases "Fill This Room"
Photo Courtesy: Jemarcus Washington
In a world filled with constant noise and distractions, there's something profoundly beautiful about the power of music to cut through the chaos and touch our souls. It's even more remarkable when an artist uses their gift to spread messages of faith, love, and hope. Enter Jemarcus Washington, a talented singer hailing from a small town in Alabama, who is on a mission to inspire and uplift his audience through his soul-stirring music.
From a young age, Jemarcus Washington knew that he possessed a unique gift. Born with a heart for the Lord and a deep desire to help his people, Jemarcus's journey in the world of music began at the tender age of 5. It was clear even then that his voice was a divine instrument, one that would serve a higher purpose.
Jemarcus's musical journey has been influenced by a rich tapestry of genres, including jazz, neo-soul, and gospel music. His eclectic taste in music reflects his versatility as an artist. He draws inspiration from gospel legend J. Moss and is particularly fond of the neo-soul gospel group Red Hands. These influences have contributed to the unique and soulful sound that defines Jemarcus's music.
Jemarcus Washington's ambitions extend far beyond the confines of his small-town roots. He dreams of traveling the world, using his God-given talent to sing about the goodness of Jesus and to share his testimony with people from all walks of life. It's a dream that goes beyond music; it's a calling to be a vessel for spreading the love of Jesus Christ.
At the age of 16, Jemarcus had a life-changing encounter with the Holy Spirit in his home in Titusville, Florida. This spiritual awakening marked a pivotal moment in his life. The very next morning, he was baptized at the Apostolic Church of Jesus New Deliverance Ministries, located at 1251 School Street, Cocoa, FL 32922. This experience deepened his faith and solidified his commitment to using his musical talents to glorify God.
Jemarcus Washington's latest single, "Fill This Room," is a testament to his unwavering faith and his ability to create music that resonates with the hearts of listeners. The song, filled with emotive lyrics and his soulful voice, captures the essence of a spiritual encounter and the transformative power of God's presence.
As you listen to "Fill This Room," you'll find yourself transported to a sacred space where faith meets melody. It's a reminder of the profound impact music can have on our lives and the potential for it to be a vehicle for divine expression.
In 2012, Jemarcus Washington embarked on a new chapter in his life as a contestant on "Sunday's Best," where he had the fortune of meeting the renowned gospel artist Kirk Franklin. A year later, he relocated to Indianapolis to pursue a career in professional trucking transportation. However, his passion for music and worship never left him. He began to serve on local praise teams and established a family with his wife and children.
In 2020, Jemarcus penned and debuted his first single, "One More Chance," which quickly gained recognition and success on multiple radio platforms. It was a testament to his unique gift and the divine anointing that allows him to minister through music as God ministers to him.
Jemarcus Washington possesses a prophetic anointing, a divine gift that enables him to touch hearts and souls through his music. His songs are not just compositions; they are expressions of his faith and a channel for God's message of love and redemption.
His music is his testimony, a powerful narrative that brings people closer to Christ, not only in the present but for generations to come. Jemarcus hopes that his new single, titled "Fill This Room," released in 2023, will touch the hearts of people from all walks of life, transcending boundaries and uniting listeners in a shared experience of faith and inspiration.
In a world often marked by division and discord, Jemarcus Washington's music serves as a reminder that the love of Jesus Christ can indeed "Fill This Room" and every heart open to its transformative message. As he continues his musical journey, we can only anticipate more heartfelt and soul-stirring songs that inspire and uplift, carrying the timeless message of faith, love, and hope.