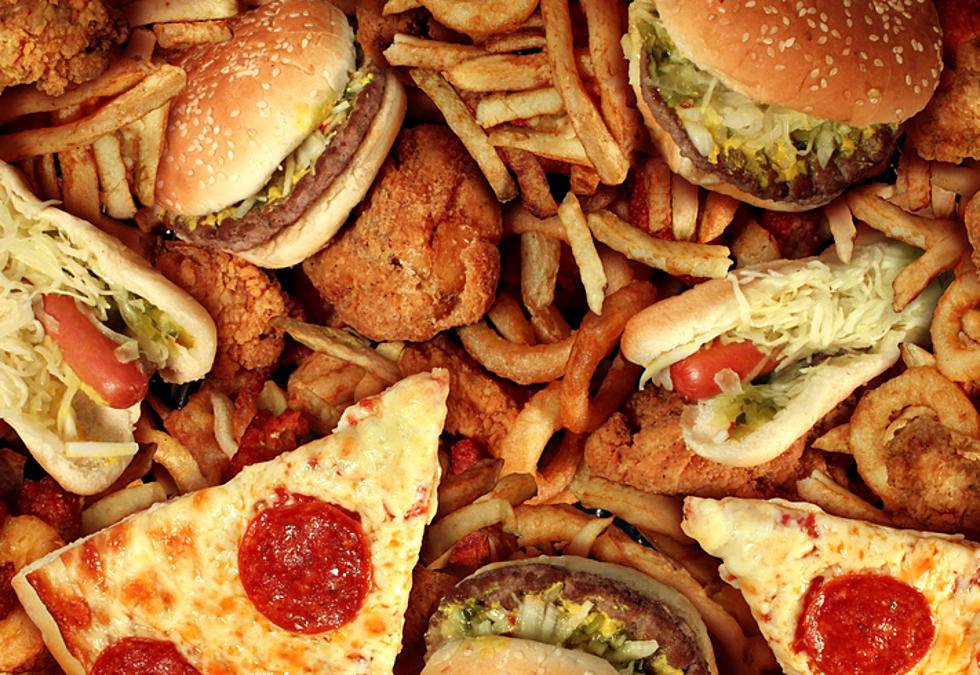 76% Of Americans Polled Gained Up To 16 Pounds During Quarantine
Thinkstock
This week I noticed that I need to start working on my summer body. We've been quarantined for over 3 months and I'm getting a little lazy. I'm ready to get back on it and start back exercising so my summer body can be ready when the time comes. The only issue is, it's already summer!
It happens before we know it. Fewer meals cooked at home, and more trips to local restaurants during the quarantine. Getting your favorite pizza from Broadway Pizza, going to Taco Casa for the 3rd time in a week and those meals quickly turn into added pounds. I hopped on the scale and noticed a few added pounds and thought to myself "Becoming a new parent really leads to more pounds." The next month I got on the scale and seen more pounds added and immediately blamed it on the quarantine. I've been enjoying Archibald's, Taco Casa, Baumhowers, Reggae Flava and only working out once a week.
At first, I thought I was all alone in my weight gain but according to a survey conducted by OnePoll on behalf of Nutrisystem, 76% of those surveyed said they gained up to 16 pounds during the quarantine. Wow! We're really out here packing on the pounds! It's easy to gain weight and not notice during quarantine especially while you're working from home. I spend a full day in my pajamas and realize at 5p that I should "Put some clothes on" to start my day." Lol! I know that a major cause of my bad eating has been because of my lack of consistency in my daily routine. It's seriously hard to go about my "normal routine" in the middle of a pandemic. 74% of those who took the survey admitted that when their daily routines are thrown off, it creates stress and anxiety. This easily leads to stress eating.
I'm relieved to see that I wasn't the only one who has gained some weight during the quarantine. I'm definitely going to do my best to get back to work and drop this extra weight. Since my summer body has been postponed, I'll work on my fall body this year.
Enter your number to get our free mobile app
Household Cleaning Hacks