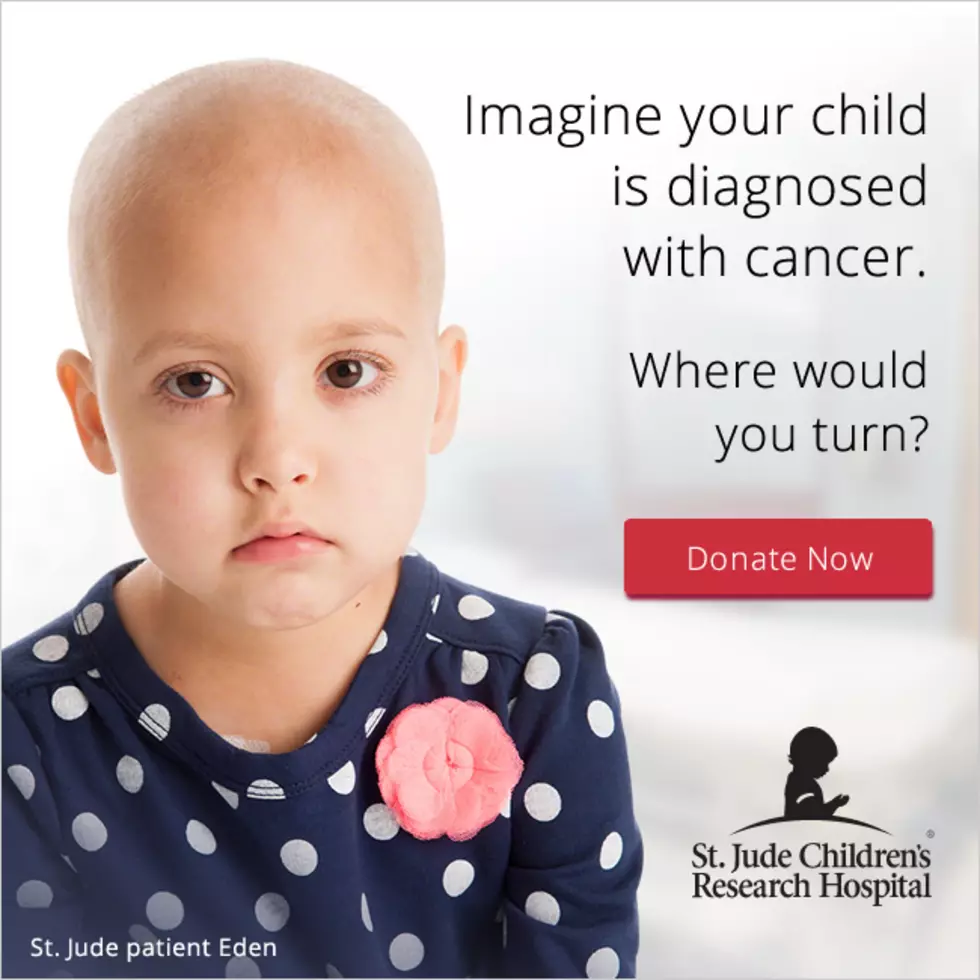 It's Day 2 Of The St. Jude Radio-Thon – Do Your Part Make Your Donation Here
St.Jude
We are all set to have a record breaking day on day 2 of the WTUG St. Jude Radio-Thon! That can't happen without your help. You can help by becoming a 'Partner In Hope' with the St. Jude Children's Research Hospital.
The St. Jude Children's Research Hospital's mission to make sure no child dies from cancer. Like every other hospital it takes money to operate.
The St. Jude Hospital operates on donations for people like you and I. The cost to operate the hospital is over $2 million per day. And no one is expected to pay. You will never get a bill from St. Jude. They will pay to get you there if you can't afford it. They will provide a place for you to stay if you should require an extended stay. The only thing you will have to do should you need the services of St. Jude is concentrate on taking care of your child.