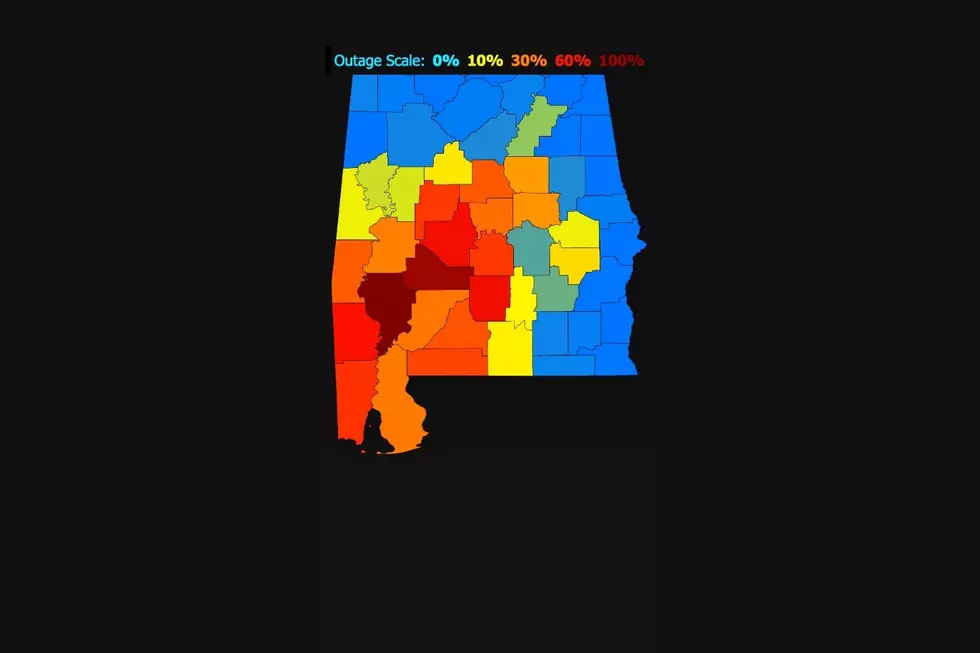 Zeta Races Through Central AL, Winds Remain a Concern
PowerOutage.us
Enter your number to get our free mobile app
Zeta is still chugging along I-20/59 through the night as it makes its way over the Birmingham metropolitan area in the 3 a.m. hour. Power outages, downed trees and lines are rampant across central and western Alabama and flash flooding is still very much a concern.
As of 3 a.m. Thursday, several counties in central and west Alabama are under a Flash Flood Warning. This includes:
Autauga
Bibb
Calhoun
Chilton
Jefferson
Perry
Shelby
St. Clair
Talladega
All the above counties are under this warning until 3:45 a.m. with the exception of Jefferson County, which remains in the warning until 4:15 a.m. St. Clair, Calhoun and Talladega Counties will be under this warning until 5 a.m.
PowerOutage.us is keeping us up-to-date on who is weathering this storm in the dark. While these numbers cannot be accurately verified, they act as a good metric for what Alabama Power and local co-op utility companies might report later this morning.
Outages have grown since our hourly coverage began at midnight. Here are the current numbers for our coverage area:
Bibb: 1,416
Fayette: 49
Greene: 210
Hale: 593
Jefferson: 1,949
Lamar: 90
Perry: 2,646
Pickens: 6
Sumter: 627
Tuscaloosa: 1,163
Walker: 37
As damage continues to appear, please send us your photos and videos. We are monitoring our eight station app chats, nine Facebook pages and The Tuscaloosa Thread's Twitter account for all your damage reports.
If you send us a photo or video of damage occurring in your area, you might be featured on our sites. However, please do not endanger yourself for the sake of a picture.
For all the latest weather information, tune in to any of our eight radio stations throughout the night as Mary K and Savannah deliver hourly updates and breaking news coverage.
Stay tuned to this site for more information as it becomes available.