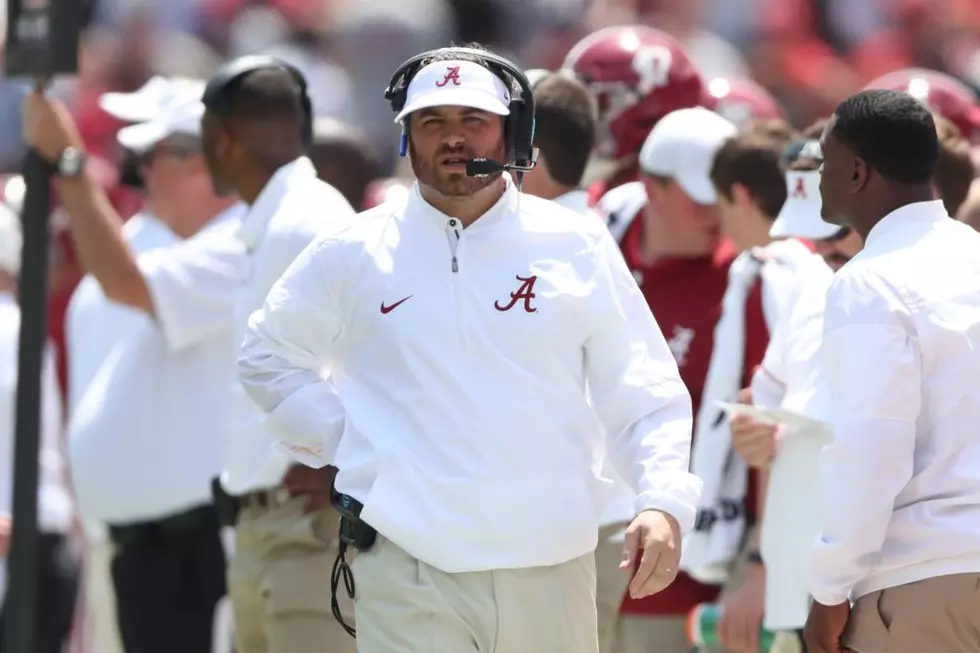 UA System of Trustees Approve Raises and New Deals
Photo Courtesy of Theathletic.com
The University of Alabama Board Trustees officially approved the contracts of the Nick Saban's new assistant coaches and approved the raises of coaches that were already on the staff. Additionally the board approved the new contract for Alabama head basketball coach Nate Oats.
Alabama will pay its assistant coaches $1,620,000 less this season due to the turnover of the coaching staff, introducing four new coaches into the program. Former NFL head coach Bill O'Brien is being paid $1.4 million less than last season's offensive leader Steve Sarkisian.
The football coach that received the largest raise is defensive coordinator Pete Golding. Golding's defense finished 13th in the nation last season giving up 19.4 points per game in 2020. He will now make $1,500,000 for the upcoming season.
Wide receivers coach Holomon Wiggins received a $100,000 raise, the second largest  increase, and will now make $575,000.
Offensive line coach Doug Marrone is the only incoming coach to make more than his predecessor. The former NFL head coach will make $105,000 more than Kyle Flood did last season to coach the Alabama front.
The Compensation Committee additionally approved Alabama basketball coach Nate Oats for a new annual salary of $3.225 million.
Alabama spares no expense on personnel and this year is no different, the investment will be key to Alabama's quest to repeat as national champions.
LOOK: Famous Historic Homes in Every State