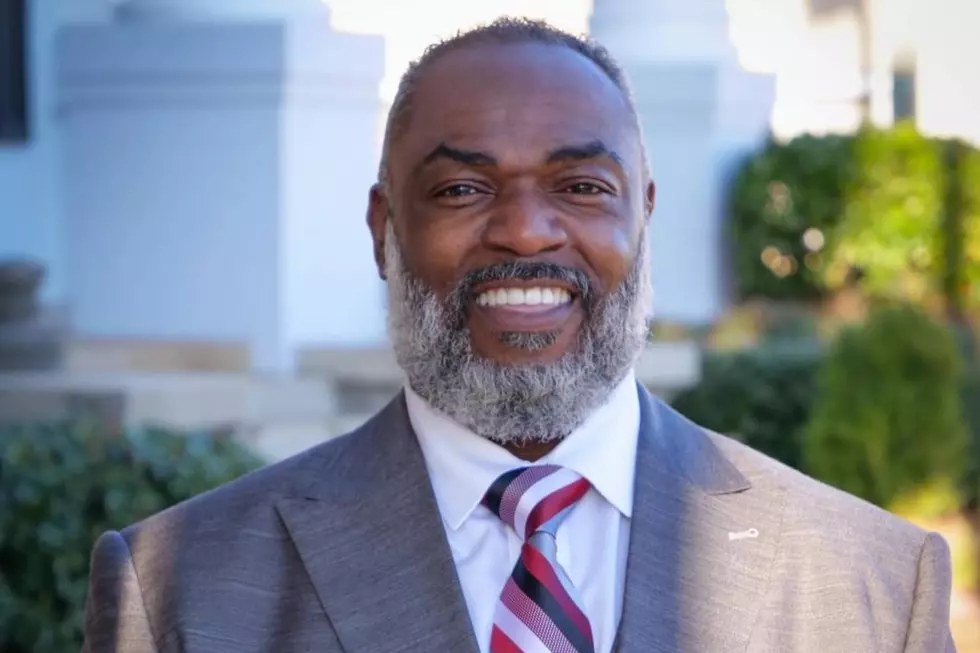 Tuscaloosa Pastor of the Week: Pastor Martin Houston
Photo Courtesy: Martin Houston
Praise 93.3. & 790 WTSK salutes our Tuscaloosa Pastor of the Week Pastor Martin Houston of Harvest Church of Coker, Alabama. Houston is well known in Tuscaloosa for his leadership, football legacy, recent mayoral run and being a dynamic pastor.
Pastor Martin Houston has personally experienced the thrills of success and the agony of disappointment.  Born in Centre, Alabama, he aspired to be a professional football player for the Dallas Cowboys.  Martin passionately pursued his dream, achieving All-State (3 times) and "1987 Player of the Year" honors at CCHS.  At the University of Alabama, he rushed for over 1,000 yards and was known for getting the tough yards.  He played on two SEC Championship Teams and the 1992 National Championship Team.  He was recognized as a leader on and off the field, receiving such honors as "The Sylvester Croom - Commitment to Excellence Award", Academic All-SEC, Fellowship of Christian Athletes (FCA) President and "The Charlie Compton-Christian Leadership Award".  Martin realized his dream by signing with the NFL Pittsburgh Steelers in 1993.  A freak knee injury ended his career prematurely, but he never missed a beat!  Martin married his sweetheart, Cassandra in November, 1989 and they have 4 beautiful children (2-boys and 2 girls) and 3 beautiful grandchildren!
Today, Martin is known for his commitment to achieve at the highest level.   The desire to achieve at the highest level was formed early in his life. As he learned the importance of goal setting, hard work, believing in yourself, never quitting and setting high personal standards.   His time as a student-athlete served as a great training ground to further develop those skills.  Since graduating from the University, he has combined these principles into one of his most presented "PepTalks", "The Winning Game Plan". He also seen the direct benefit of these principles in his professional career at BellSouth/ATT.  Martin was a Pinnacle Award Winner (Top Performer) as a manager, as well as a three-time Gateway II Participant (program for high potential leaders).  Most recently he took those same principles and his commitment to achieve at the highest level, to the next level, by launching an effective, yet unsuccessful Mayoral campaign aimed to moved Tuscaloosa from a Good City to a Great City! This trait served him well in the campaign and continue to serve him well in his day to day life, both personally and professionally.
Martin is also known as an engaging and energetic communicator who encourages, educates, equips and empowers his audiences.  Due to a very diverse and extensive background, he is comfortable speaking to wide ranging and diverse audiences.  As a public speaker, he has learned to connect with his audiences by delivering relevant and practical messages mixed with life-changing challenges and timely humor.  When it comes to leadership training and motivational Pep-Talks, Martin is masterful at giving you practical and helpful insight, which you can put into immediate practices.
As a business professional, pastor and community leader, Martin is committed to the highest level of integrity, building winning organizations and communities, edifying the people and glorifying Christ. He is the Chief Growth Officer for Alabama One, Lead Pastor at Harvest Church in Tuscaloosa (Coker), AL, the host of "The Martin Houston Show and the founder and Chief Empowerment Officer of the Empowerment Inc.  He has been an Insurance Agency Owner, a Church Planter and the Host of several radio shows, including Houston and Huber and New Day Café on Moody Radio South. He also modeled his "Walk the Talk" mantra, as a 2021 Mayoral candidate. Martin is best known for his ability to communicate deep and inspirational messages in a real, relevant and practical way.  Over the past 32 years, He has developed into a powerful, dynamic and anointed communicator, who uses passion and humor to communicate life-impacting messages.  Whether serving as a keynote or trainer for corporations, speaking in the church, challenging students or inspiring civic groups, Martin inspires and empowers his audiences to live a life of passion in pursuit of their purpose!
This Luxury Dauphin Island, Alabama Gulf Home is Perfect for a Family Reunion