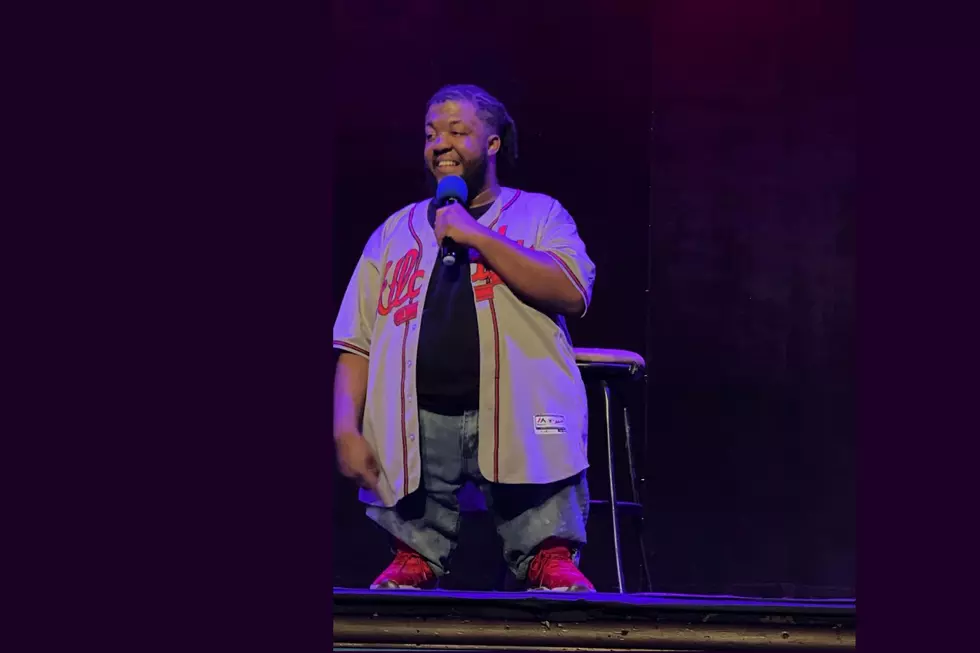 Tuscaloosa Comedian Lamar Pullom Makes Radio Debut
Comedian Lamar "LP" Pullom, Townsquare Media
The Comedian Lamar "LP" Pullom, a Tuscaloosa native known as the "Antman of Comedy" has joined the on-air team at Townsquare Media Tuscaloosa and 105.1 The Block.
Pullom said he is "elated to have the opportunity to represent his hometown by providing a new wave of entertainment for Alabamians."
Mary K, the brand manager for 105.1 The Block & Assistant Director of Content at Townsquare Media Tuscaloosa said Pullom is known across Tuscaloosa as a class clown and said she was thrilled to see him join the team on WALJ.
"Anytime you encounter Pullom, he has such a positive and comedic outlook on life, it's refreshing< Mary K said. "He is a true talent."
Pullom plans on using his platform on 105.1 The Block to further extend his community involvement.
"As a Tuscaloosa native, LP knows the community and is extremely active," said DreDay, the station's Assistant Brand Manager. "He is ready to entertain but most importantly serve and be a voice for the community."
In 2015, his passion for comedy launched a career in entertainment.
His gifts of laughter and motivation have taken him from doing comedy at local bars to stages across the United States.
David R. DuBose, Townsquare Media Market President said that he is "very excited for local favorite LP to join 105.1 The Block.  LP is well-known in Tuscaloosa and West Alabama so having him join our team is a great fit."
Pullom has hosted at the Comedy Club Stardome in Hoover, Alabama, done shows with Tony Roberts, and had the honor of gracing the stage with Michael Colyar. He has been featured with Comedian Funnymaine, Rickey Smiley, Damon Williams, DC Young Fly and many others.
Many remember Pullom not only for drawing laughs but for finessing the cymbals with the Marching Stampede at Paul W. Bryant High school.
You can listen to Comedian Lamar "LP" Pullom starting Monday, July 4th, as he hosts the mix show "Liberty & Laughs" on 105.1 The Block then every Sunday after from 2 p.m. until 7 p.m. with his first regular show debuting on July 10th.
You can also connect with him on the free 105.1 The Block app with the app chat message feature.
Bring [Fill In the Blank] Back to Tuscaloosa
10 Commandments of Living in Tuscaloosa, Alabama
Famous Alabamians from A to Z (Almost)
Check Out these Famous People with Alabama Roots, from A to Z (Almost)
10 Insane Alabama Laws You Probably Broke Today