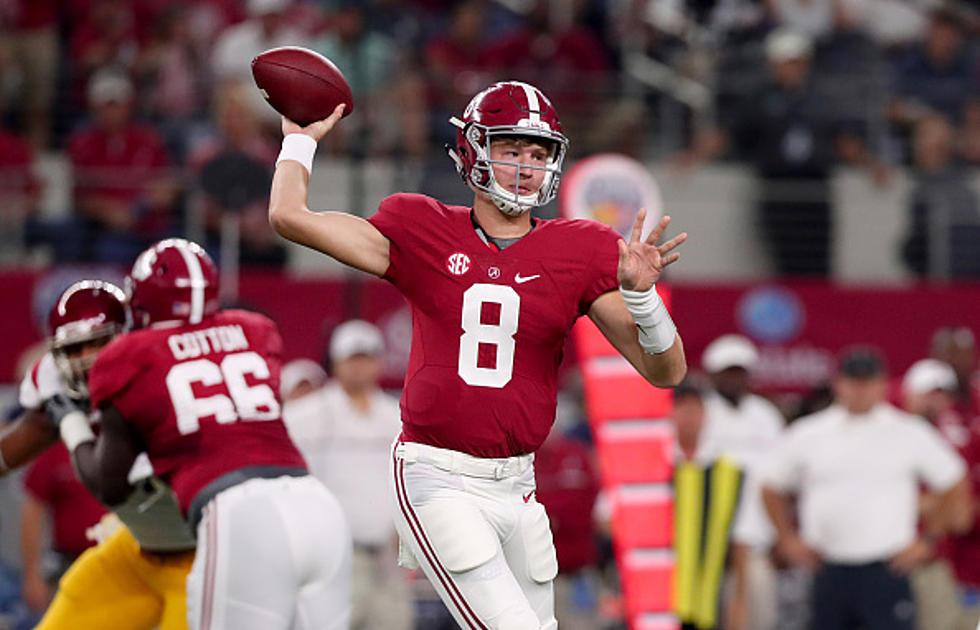 QB Blake Barnett Transferring from Alabama
Getty Images
Alabama head coach Nick Saban never publicly committed to a starting quarterback through the first month of the season, but there's no longer any doubt who's job it is.
AL.com is reporting that redshirt freshman Blake Barnett will transfer out of the Alabama program. The report also says that Barnett has already left the program.
The decision comes less than a month after the California native opened the 2016 season as the Crimson Tide's starting quarterback against Southern Cal. He was replaced after two series by true freshman Jalen Hurts, who has gotten nearly all of the snaps since that time.
Barnett completed 11 of 19 passes for 219 yards and two touchdowns in three games this year after redshirting his first season on campus. The former Elite 11 quarterback will have to sit out a year before he will be eligible for another FBS program.
Junior Cooper Bateman becomes the backup to Hurts moving forward this season.
Saban will meet with reporters following Wednesday's practice.