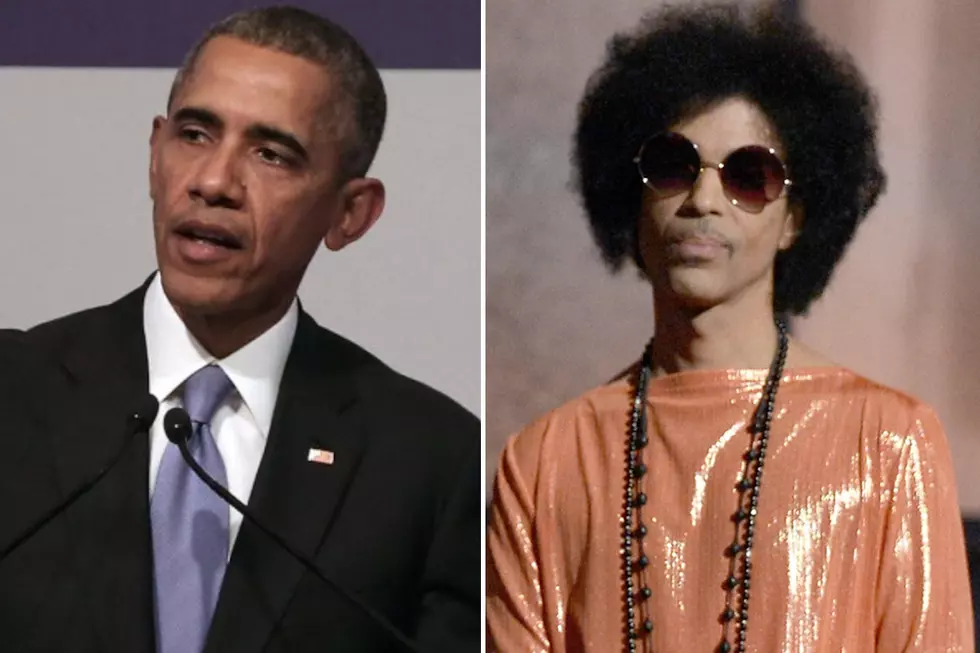 President Obama Remembers Prince: 'The World Lost a Creative Icon'
Chris McGrath / Kevork Djansezian, Getty Images
In a post on Facebook, President Obama wrote a heartfelt tribute to the 57-year-old guitarist who he called a "creative icon."
"Michelle and I join millions of fans from around the world in mourning the sudden death of Prince," he wrote. "Few artists have influenced the sound and trajectory of popular music more distinctly, or touched quite so many people with their talent. As one of the most gifted and prolific musicians of our time, Prince did it all. Funk. R&B. Rock and roll. He was a virtuoso instrumentalist, a brilliant bandleader, and an electrifying performer."
"'A strong spirit transcends rules,' Prince once said -- and nobody's spirit was stronger, bolder, or more creative," POTUS continued. "Our thoughts and prayers are with his family, his band, and all who loved him."
Fans' condolences are not limited to musicians, but politicians as well. In Minneapolis, Prince's hometown, Mayor Betsy Hodges posted on her website, "Prince was a child of our city and his love of his hometown permeated many of his songs."
The trending thought is: "How can you leave me standing...alone in a world that's so cold."
Even the President of the United States is feeling the "Purple Rain" today.