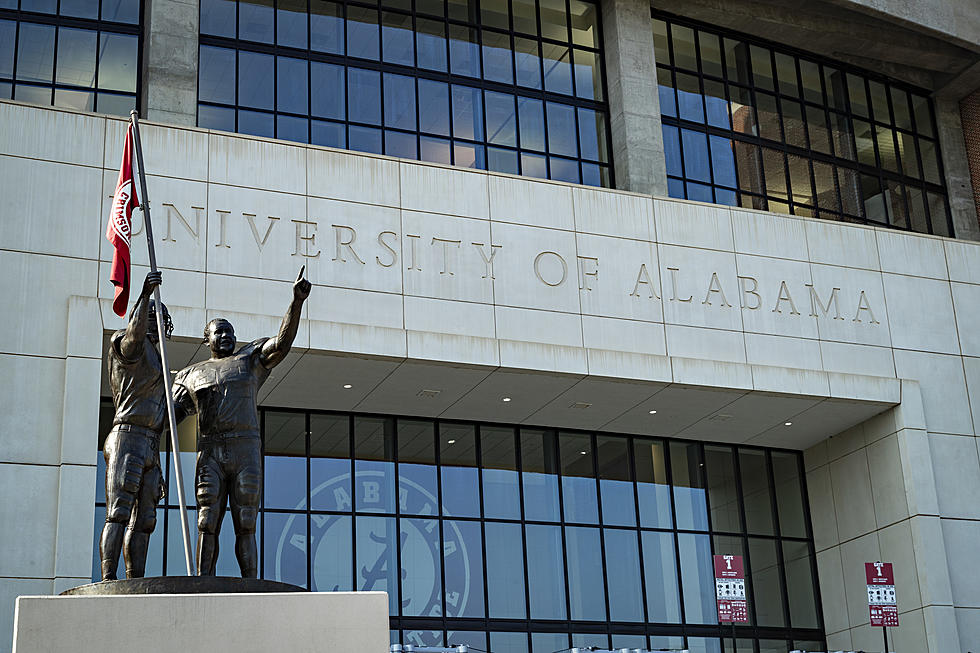 Petition Started To "Rename Buildings With Racist History" At UA
Getty Images
Petition Started To Rename Buildings With Racist History At UA
The killing of Geroge Floyd has since forced the issue of systemic racism, racial injustice, and police brutality to be discussed publically. Companies like Ben & Jerry's and Lyft have all made public statements about diversity, specifically systemic racism and white supremacy. Those same conversations are being had in Tuscaloosa and now over 9,000 people are calling for the University of Alabama to address racism on its campus.
A petition has been started to Rename Buildings with a Racist History on the University of Alabama Campus. The petition has almost 11,000 signatures as of 1:20 pm today. It mentions buildings on the campus of UA named after known slave owners, Klu Klux Klan Presidents, and proponents of the Jim Crow laws. I can't imagine being a student and having to walk past these buildings daily or even having classes within these buildings knowing they're named after slave owners. The petition notes that the capstone creed states:
"As a member of The University of Alabama community, I will pursue knowledge; act with fairness, integrity and respect; promote equity and inclusion; foster individual and civic responsibility; and strive for excellence in all I do." Every year when freshmen step on campus, they pledge to uphold the Capstone Creed during their time on campus. However, it is incredibly hypocritical to have students promise to "promote equity and inclusion" when there are buildings on our campus named after KKK leaders, and slave owners.
The Department of English is housed in Morgan Hall, named after Ku Klux Klan Grand Dragon and slaveholder John Tyler Morgan. The Department of Education is housed in Bibb Graves Hall which is named after David Bibb Graves who was the president of the Montgomery chapter of the Ku Klux Klan. The petition continues to name more buildings on campus all named after men with racist ties including Manly Hall, B.B. Comer Hall, and Nott Hall. Many have signed the petition and commented on their reasons for supporting. One comment from a UA alum states their glad this petition has been created but is also "disappointed" because this isn't the first of it's kind and they have yet to see any further action from the University Of Alabama administration.
Enter your number to get our free mobile app
My Comfort Foods