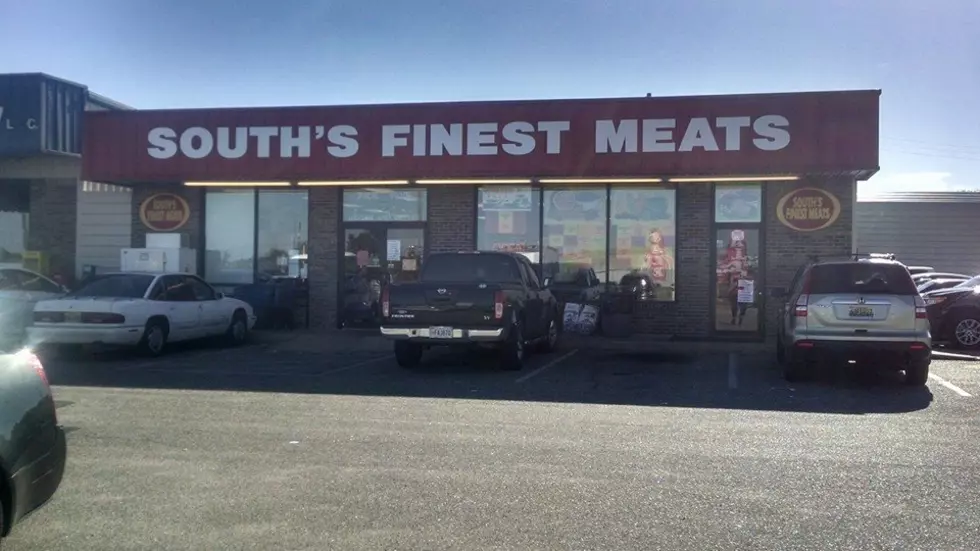 Miss Big Bad Wolves BBQ Nachos? Here's How You Can Make Your Own
South's Finest Meats via Facebook
We can all agree that 2020 has been a flaming hot dumpster fire. The novel Coronavirus has impacted basically every facet of life here in the Druid City, and Lord knows we've really felt the impact this football season.
The Alabama Crimson Tide is playing a SEC only schedule. Bryant-Denny is limited to a 20% capacity, and the university has banned tailgating on campus. This is all awful and I hate it, BUT I would gladly deal with it if I could get my BBQ nacho fix on gameday.
HOWEVER
The one thing I love most about football season in Tuscaloosa has been taken from me. Big Bad Wolves is not on The Strip this year, and that means I can't stumble across the street from Egan's and grab a life-saving order of BBQ nachos.
I thought all hope was lost until I scrolled across a tweet that changed everything.
Y'all. Y'ALL. You can recreate the magic of Big Bad Wolves BBQ Nachos in your own kitchen. I am ALMOST as happy as I was watching this legendary play.
If you want to make your own Big Bad Wolves Nachos, here's what you'll need:
Big Bad Wolves BBQ Sauce (available at South's Finest Meats)
Rico's Cheese Sauce
Pulled Pork BBQ
Pickled Jalapeno's
Tortilla Rounds
Simple enough, y'all. I am looking forward to trying this out ASAP. Think of the possibilities--you could get Jim 'N Nicks BBQ if you're feeling bougie or, if you think you could handle that much flavor and happiness, pulled pork from the OG Archibald's in Northport.
Special thanks to Brian Oliu for doing the Lord's work and sharing this recipe with us.
The Definitive Ranking of Chicken Finger Baskets in Tuscaloosa, AL
Y'all ready for a deep-fried hot take? CLUCK YEAH! Meg Summers is ranking the best chicken finger baskets in the Druid City.
How Do Fans Sing 'Dixieland Delight' in Tuscaloosa, Alabama?
Alabama football fans add
a few extra lyrics
to 'Dixieland Delight' when it's played on the speakers in Bryant-Denny in Tuscaloosa, Alabama. What are they singing? And Why?
50 Most Popular Chain Restaurants in America
YouGov investigated the most popular dining brands in the country, and Stacker compiled the list to give readers context on the findings. Read on to look through America's vast and divergent variety of restaurants—maybe you'll even find a favorite or two.