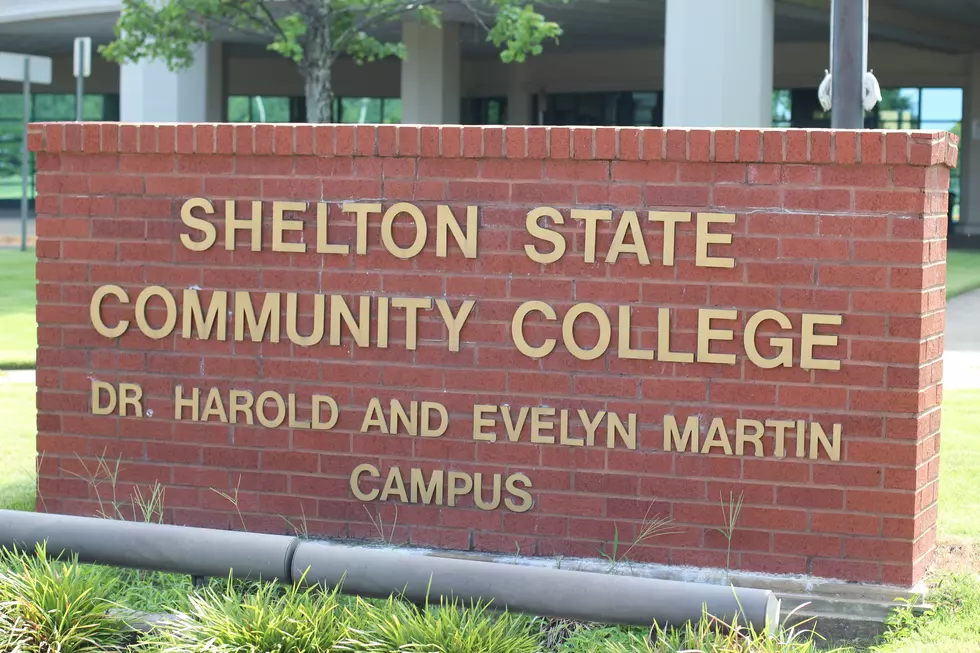 Shelton State to Host Resource Workshop for Military and Veterans Members Tuesday
(Noah Lueker, Townsquare Media)
A state-wide resource council is sponsoring a workshop Tuesday for active military members, veterans and their families to expose them to various opportunities available at Shelton State Community College.
According to a release , the Alabama Association of Resource Conservation and Development Councils will partner with community colleges throughout the state to hold sessions for attendees to take advantage of services offered, including educational benefits, apprenticeships, career services, mental health support, and credentials.
The event is free and open to military active-duty, guardsmen, reservists, retirees, veterans, and their dependents.
Alabama RC&D executive director Katie Conner said the workshops will give veterans across Alabama access to valuable resources in convenient locations.
"The Alabama Community College System's proposal to host workshops to help our veterans gives RC&D councils in every region of the state the opportunity to deliver essential information regarding education and employment opportunities for those who have done so much for our country," Conner said in the release.
The workshop will take place from 10 a.m. until 2 p.m. at the in the D-Rooms on the college's Martin Campus, located at 9500 Old Greensboro Road. To register for the event, click here.
Stay connected to the Tuscaloosa Thread for updates on future community events happening in and around the Druid City.
Top Stories from the Tuscaloosa Thread (1/16 - 1/23)
20 of the Top Stories published by the Tuscaloosa Thread during the week of January 16th, 2023.