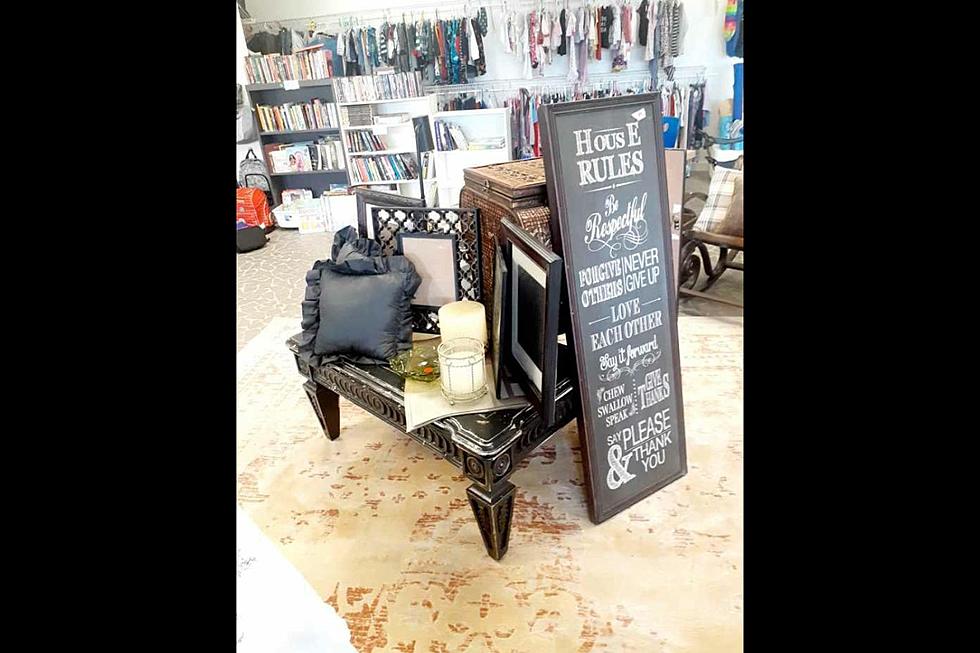 Purchase With A Purpose Shop to Celebrate Brick and Mortar Grand Opening Saturday
Jennifer Ballard
A nonprofit second-hand store in Tuscaloosa that provides aid to missions and ministries locally and globally will celebrate the opening of a physical location this weekend.
Purchase With A Purpose Shop was started nine and a half years ago by Jennifer Ballard and a group of women in the area. Ballard said `PWAP' began as a Christmas shopping event that stemmed from idea that she read about on a blog.
"I was reading a blog online and the author was talking about how you could shop with a purpose and basically buy items that help people at the same time," Ballard said. "Up until that point, I didn't even know that was a thing. I started to research it more and found ministries and artisan groups that you could shop with and I decided that for Christmas, I wanted our family to purchase with a purpose."
Ballard said the annual "Purchase With A Purpose Party" was born out of the idea. She said the organizers prayed and had a goal of collecting $2000 from the event but raised $6,000 instead.
Ballard said to date, the organization has raised over $400,000 dollars for missions that support 22 adoptive families, ministries and artisans in more than 12 states and 63 countries.
Ballard and her team later created a website where clothes, shoes, jewelry, paintings and other household items could be purchased but have now decided they want to move into a physical location.
"After that first event, we obviously wanted to keep giving people opportunities to shop with a purpose all the time but there's something about being able to come into a physical store and grab what you need quickly and having the experience of walking around," Ballard said. "It was always our dream for this to not be something we do once a year but we quickly learned that with fair trade products, there's not always a lot of markup or turnover to be able to make money to pay the bills so we put the brakes on it for a little while."
Ballard continued running the store in different locations, including a coffee shop she managed when she decided to add second-hand items to the business. After four years of operating at one of the locations, the idea of opening a standalone storefront returned earlier this year.
"In February, we felt that the Lord was really calling us to take the final step of having our own retail space," Ballard said. "We called about the space that we're going to be in and at first, it was out of our price range. I called and talked to the leasing agent and she said the landlord cared more about what goes in into the building than the money and she knocked $1,200 off of the rent. It turns out that she's a Purchase With A Purpose shopper and loves the shop and she's really excited to have us in the building."
The grand opening will take place Saturday from 1 p.m. until 4 p.m. at 2231 Veterans Memorial Parkway, across the street from American Christian Academy.
Ballard said on-site parking will be available and a shuttle service will be provided for overflow parking at Anchor Church located at 2206 17th Street East.
Ballard said the organization is important to support fair trade, which allows people to live off of the wages they earn. She said purchasing items can help others overcome human trafficking, poverty and have access to things most people do not think about.
"How we shop is something we can all do to make an impact here, locally and globally," Ballard said. "We all have purchasing power and it's something that really makes a difference to artisans all over -- to be able to have access to medical care and education, all the things that we enjoy that we want for other people throughout the world to have access to; that happens by us just being intentional with how we shop."
Stay connected to the Tuscaloosa Thread for updates on future restaurant and retail developments happening in and around the Druid City.
Top Stories from the Tuscaloosa Thread (5/1- 5/8)
18 of the Top Stories published by the Tuscaloosa Thread during the week of May 1st, 2023.