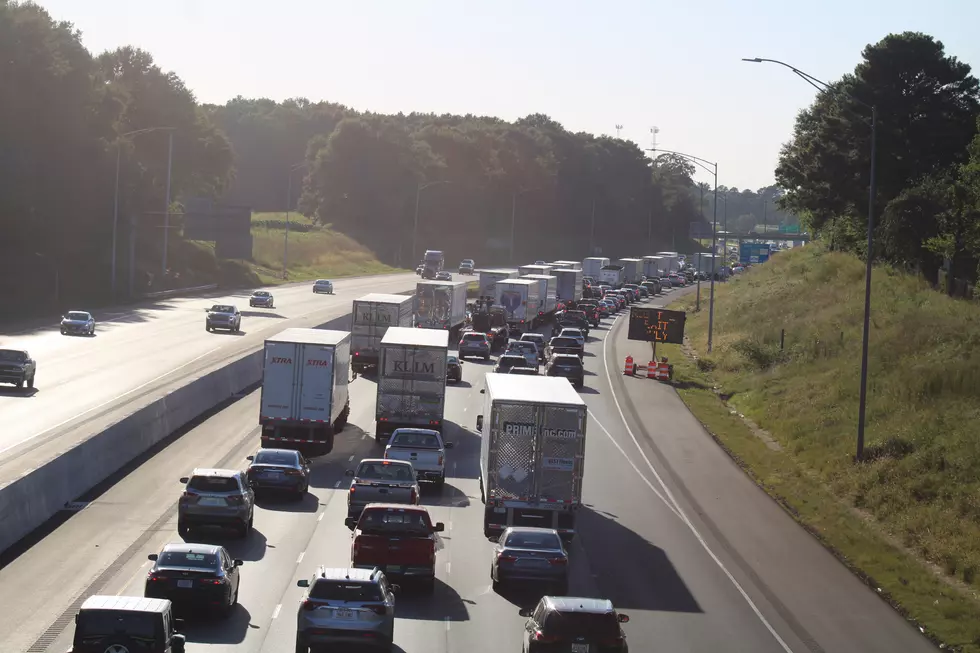 ALDOT To Begin 4-Month, $3.3 Million Interstate Maintenance Project in Tuscaloosa County Next Week
(Stephen Dethrage | Tuscaloosa Thread)
The Alabama Department of Transportation will hire contractors to maintain the pavement on a short stretch of Interstate 20/59 in Tuscaloosa County, a four-month project expected to begin next week.
John McWilliams, an ALDOT spokesperson in West Alabama, told local media that Midsouth Paving has been contracted to perform a "pavement preservation" project on the interstate from Exit 77 at Buttermilk Road in Cottondale east to milepost 81.
McWilliams said the work takes less time than a full resurfacing, will improve mobility and safety in the region and will extend the effective life of the pavement already in place. It will also only take place at night - McWilliams said the contractors are only allowed to close lanes from 7 p.m. until 6 a.m. to minimize traffic impact and although the work is expected to take four months to complete,
ALDOT is taking measures to make sure it doesn't snarl traffic on certain Saturdays in the fall.
"Lane closures will not be allowed from Friday afternoon through Sunday morning when the University of Alabama has a home football game," McWilliams said.
ALDOT will pay $3.3 million for the work, which will begin this Sunday, August 6th.
McWilliams said motorists should expect possible delays and are encouraged to observe work-zone speed limits
Top Stories from the Tuscaloosa Thread (7/24 - 7/31)