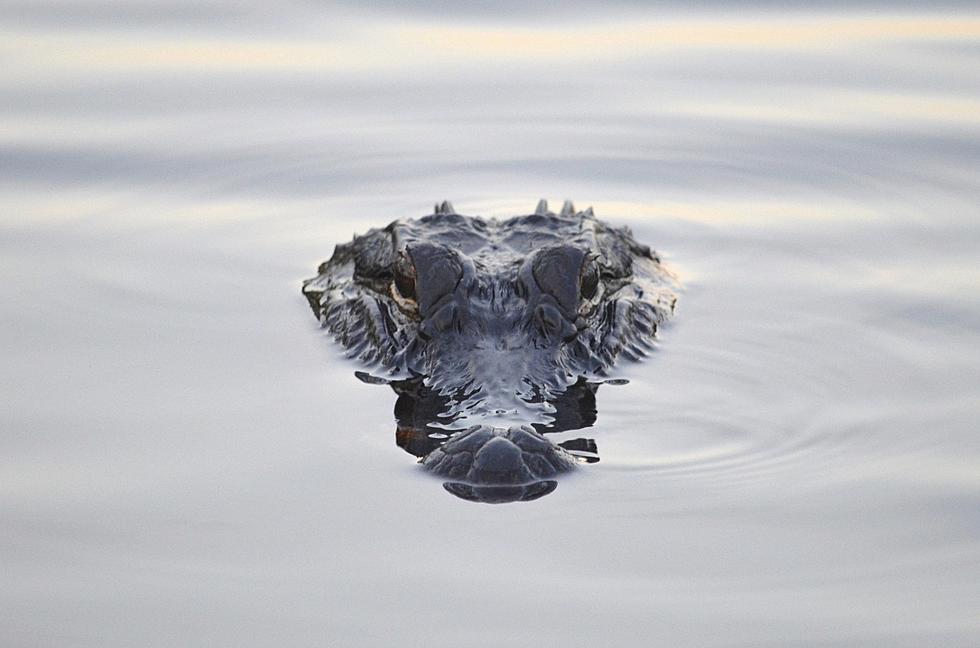 Popular West Alabama River Sees Increase In Alligator Sightings
Thinkstock
It's officially warm weather season in Alabama and it seems like everybody is literally outside this year.
It's the perfect time to hit a splash pad with the family, or a pool in the community.
This is also what I like to call barbecue season!
Are you firing up the grill at your house?!
A lot of families in Alabama love to partake in water activities around this time of year.
The pool, Gulf Shores, or even a lake or river around the state of Alabama is a great way to spend the day with family and friends.
This year, Alabamians should be careful while they're in the waters.
Have you ever encountered an alligator in the water?
A recent post inside an Alabama Facebook group is warning people about increased alligator sightings at a very popular location.
Although we understand that there are wild animals in some of the places we like t frequently visit, the last thing you'd want is for one of those animals to attack you or your loved ones.
"There has been an increase in Alligator sightings....Boater's and swimmers beware," is what was posted inside a Facebook group for an Alabama community.
People were being warned that the Black Warrior River in the Moundville area had increased alligator sightings recently.
Comments on the post within the Moundville Alabama Community Page group say that many of the reports are coming from homeowners who live along the river.
Please make sure you're careful this season when enjoying the beautiful Alabama weather.
Most Dangerous Alabama Animals That Could Kill You
Places To Cool Off Near Tuscaloosa 2023
Architectural Eye Candy on Lake Tuscaloosa