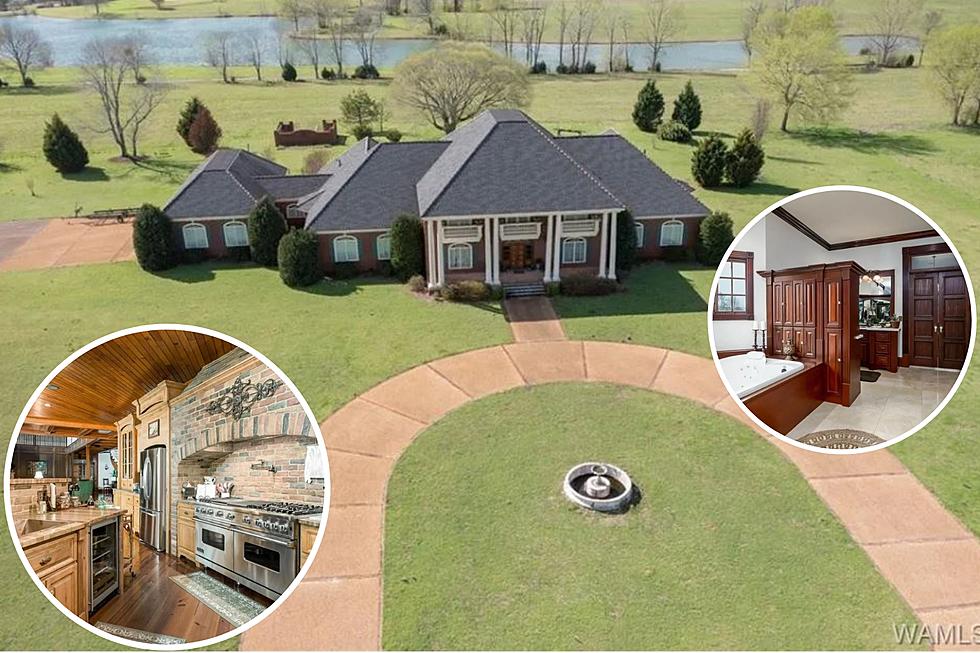 Northport, Alabama's Priciest Home Is a Tranquil Paradise
Austin Bobo, Keller Williams Realty Tuscaloosa
The most expensive home for sale in Northport, Alabama has been on the market for close to 200 days. It's also had a price drop.
Luxury is one thing but when you add a serene ambiance to the equation, that's an absolute triumph. This extraordinary property is currently being listed by Austin Bobo from Keller Williams Realty Tuscaloosa.
It's pretty massive with 70-plus acres and a pretty exquisite home. It checks in at over 9,000 square feet with 4 bedrooms and 5.5 baths.
This location exudes a genuine retreat ambiance with its sprawling 70-plus acres, two tranquil ponds, a picturesque drive-over bridge, a state-of-the-art movie theater, a kitchen that is nothing short of perfection, and an abundance of other delightful features.
Living in luxury is one thing but throw in some peaceful ambiance, now that's a win for sure. Take a look around with 50-plus pictures.
Northport's Priciest Home Is an Exquisite Retreat
Most Expensive: Luxury Living on a Tuscaloosa County Golf Course
See Alabama's Most Expensive Luxury Condo with Spectacular Views
Exquisite Tuscaloosa Waterfront Home Has Hit the Market
Iconic One-of-a-Kind Smith Lake Alabama Castle Hits the Market