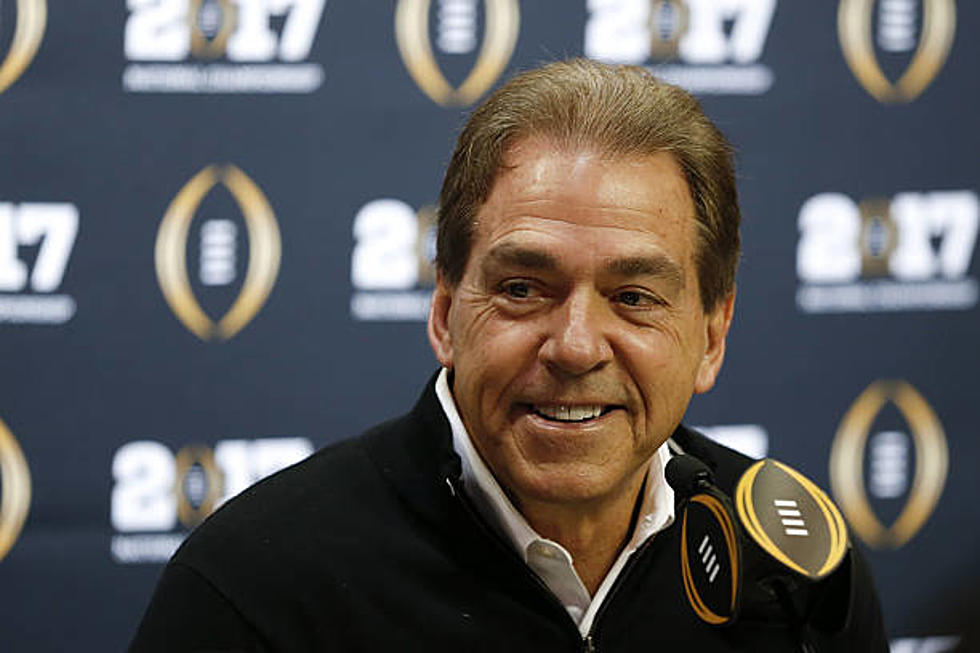 Coach Saban's Take on the College Play-Offs & NIL
Icon Sportswire via Getty Images
Nick Saban has made his place in college football history winning 7 National championships as a head coach.  In a recent interview, Saban expressed his thoughts on not only the playoffs but NIL as well.
Coach Saban questions today's athlete's commitment to a program due to NIL, the transfer portal, and opt-out opportunities. "I think you have to create a balance between how much do you take and how much do you give. You know, we're giving people scholarships. We're creating NIL opportunities, but what is their commitment?" …
"There's no place in the world where you don't have a contract…if you're going to receive benefits, you have a contract and an obligation to do a certain job." Saban went on to say he wasn't sure if the balance between schools and athletes was where it needed to be.
"So, when you opt-out, transfer, do whatever you want whenever you want, I'm not sure the balance is quite right. I know there's a lot of people out there a lot more qualified than me trying to figure out how do we fix this, but I think we do need to create some balance."
Coach Saban shared his thoughts on the CFP Selection committee considering the overall record of a team instead of other factors such as power rankings. "All we do is take the teams that win the most games at the end of the year, put them into the playoffs" …
"But do you really get the best teams? When they told me that we would be favored against three out of the four teams that got in the playoff, I'm like, 'Why aren't we in the playoffs?"
The power rankings are just meant as an aid to help project possible college football matchups. The expansion of the playoff system in 2024 should answer a lot of these questions.
Starting Alabama Quarterbacks Under Nick Saban
Here is every quarterback that has started for the Crimson Tide under Nick Saban.
Scrolling and Rolling: SEC Coaches as Pop Songs
What if each SEC coach were a pop song? We're prepping for kickoff in the Druid City and across the Southeastern Conference by taking a look.