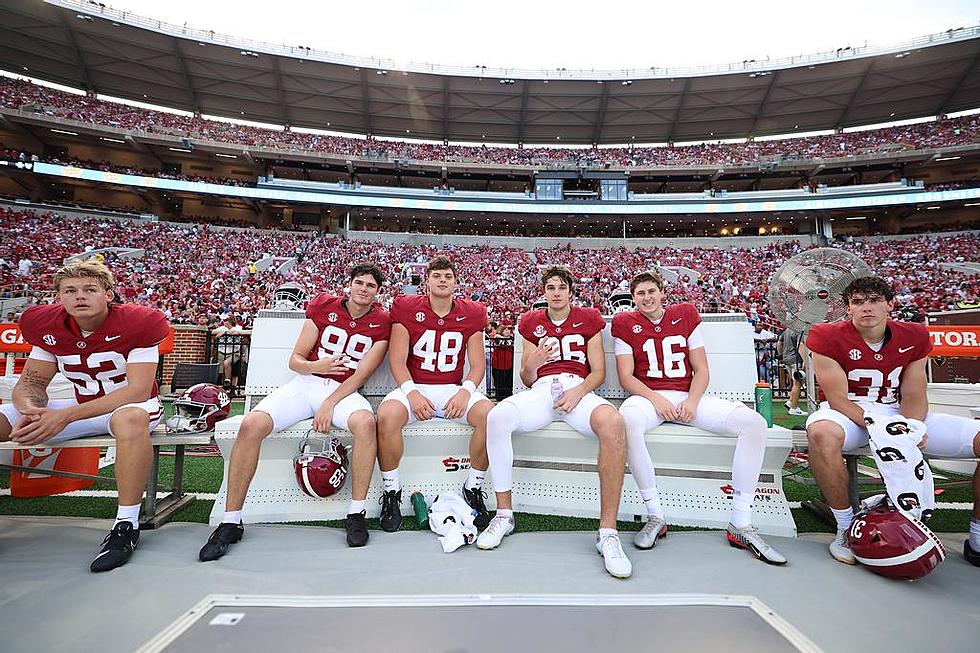 UA Offers NIL Opportunities to Former Athletes, Coaches
Crimson Tide Photos / UA Athletics
University of Alabama legends can now take advantage of NIL opportunities with the Crimson Tide brand.
Crimson Tide Athletics announced Wednesday that it would be launching "Alabama Always," a "first-of-its-kind group licensing initiative" available for former student-athletes, coaches, and other individuals.
The program will pair these individuals with the Alabama brand, allowing them to profit from the use of their name, image and likeness on Alabama merchandise for their entire lives.
"This campaign will be available to previous members of all 21 varsity athletic programs," read the press release. And 100 percent of each individual's generated royalties will go directly to the student-athlete.
Coach Nick Saban spoke well of the program: "Alabama Always is a tangible way to show our former student-athletes how much we care about them and want them to feel part of the legacy they helped create at the University of Alabama," he said. "They're my guys forever."
The first member of the Alabama Always program is former Alabama Director of Athletics and student-athlete Bill Battle.
"I'm extremely honored to be chose as the first official member..." said Battle. "The Alabama Always initiative is revolutionary and timely in the new world of NIL, while also honoring those who have achieved so much throughout our history."
Alabama Players Drafted in 2023 MLB Draft
All six Alabama baseball players who were drafted in the 2023 MLB Draft.
Alabama Fan Day 2023