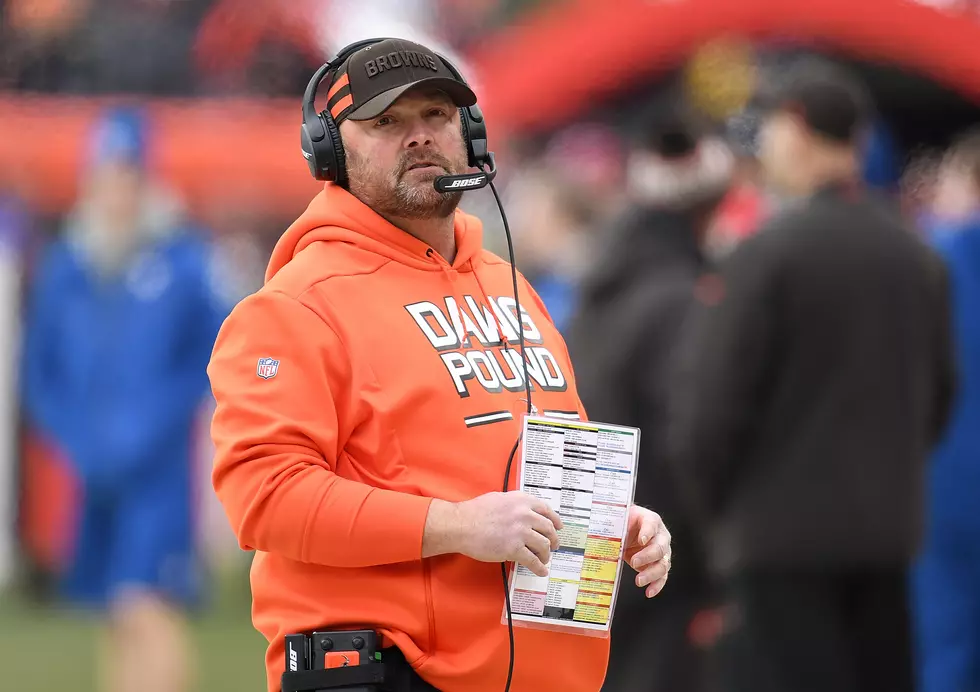 Freddie Kitchens Says What's Really Hurting College Sports
Getty Images
Former Crimson Tide quarterback Freddie Kitchens spoke on the difficulties of maintaining a team in the current era of college sports. 
Kitchens, the tight ends coach for the North Carolina Tar Heels, discussed the topic Wednesday on "Inside the Locker Room" with hosts Wimp and Barry Sanderson. 
"You not only have to recruit and bring in new guys," said Kitchens. "But you have to make sure you keep your guys." He noted that the off-season can often dictate who teams put on the field more than recruiting itself. 
"It's always evolving," said Kitchens. 
Nevertheless, Kitchens avoided bringing the current state of NIL and the transfer portal into the conversation. "I try to stay away from that stuff," he said. 
Instead, Kitchens emphasized how it's become really easy for players not to finish. "Sometimes we take adversity and turn it into a bad thing," he said. 
But Kitchens explained that adversity is what got him to where he is today. "Sometimes you have to welcome adversity to know how you're gonna come through and come out of it." 
Despite Kitchens' adversity in maintaining his roster, he's happy with where he is. "It's a never ending process," said Kitchens, but it allows him to build deep relationships with the players. 
As Kitchen reveals, "That's ultimately the reason why I got into coaching to begin with." 
Listen to the full interview with Freddie Kitchens: 
The 10 Greatest College Football Rivalries
Crimson Tide's NFL Draft First-Rounders During Saban's Tenure
Take a look back on the Crimson Tide's first round selections under head coach Nick Saban.