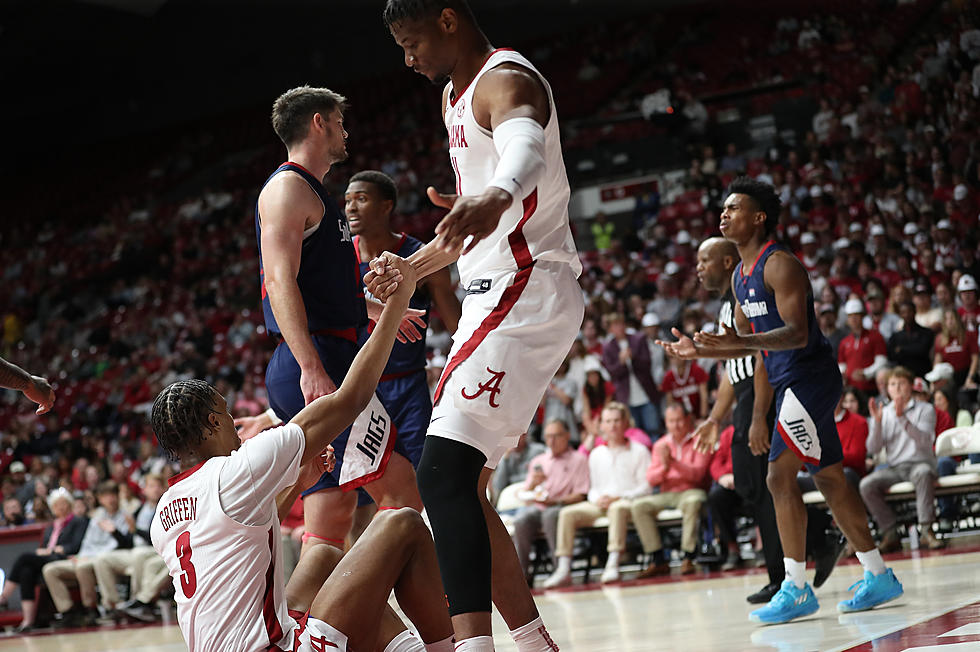 Bama Blasts South Alabama Jags
Crimson Tide Photos / UA Athletics
A 26-2 first half run is a good recipe to put away a pesky instate opponent. That's what Alabama did to South Alabama in Tuesday's 102-46 Tide win.
Bama already led 47-23 by intermission.
Alabama was led in scoring byf Mark Sears with 17 points. Joining him in double digits were  Sam Walters with 16, Nick Pringle with 12 and Mohamed Wague with 10..
Alabama beat the Jags on the boards 49-26 led by Wague, Pringle and Aaron Estrada with seven boards each. Grant Nelson had six assists and three blocks for Alabama.
Head Caoch Nate Oats said, "That was more like it on defense. I thought we played hard no matter what the score was. Overall, super happy.
"Guys were unselfish. Happy with our effort. Need to get one more great defensive game against Mercer Friday night.
"They obviously didn't shoot it well. We were a lot better. Our defensive effort was better. Guys tried to cover each other's mistakes and took some charges.
"I thought Sam Walters was much more engaged defensively. Grant Nelson passed it well... and he protercted the rim with blocks."
South Alabama coach Richie Riley said, 'This wasn't a game. They outplayed us from the tip."
The 3-0 No. 22 Tide will host Mercer Friday at 7 p.m. CT. The game can be heard on 95.3 The Bear.
."}" data-sheets-userformat="{"2":769,"3":{"1":0},"11":3,"12":0}">
Alabama Men's Basketball's Top Career Rebounders