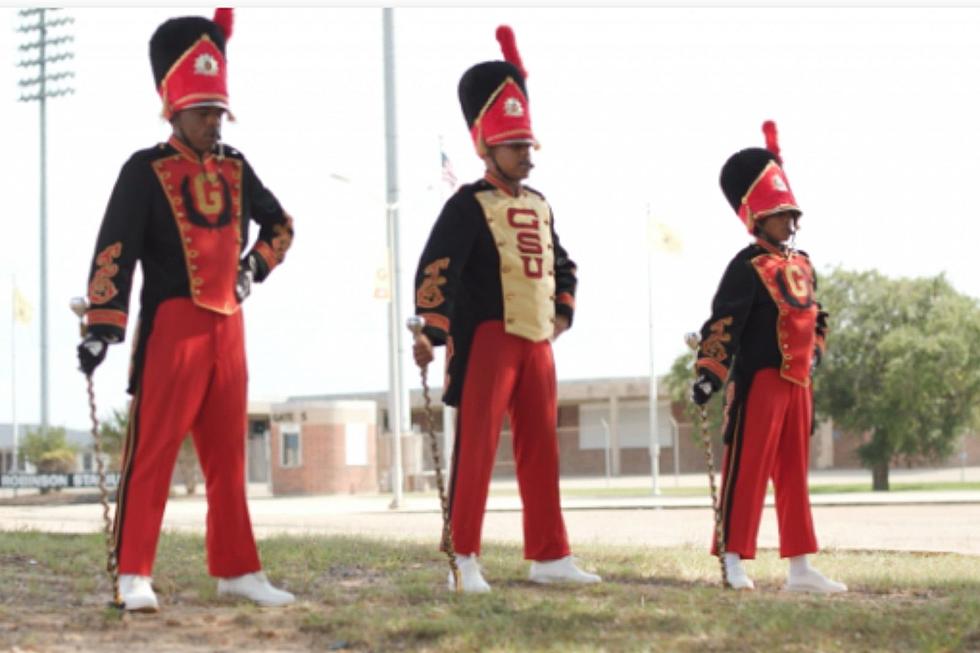 Grambling State University Adds Second Female Drum Major in 70 Years
Credit: Grambling State University
Grambling State University in Louisiana is the "number 1 producer of African-American computer science graduates." They also have an incredible marching band. In high school, I remember watching VHS videos of the Tiger Marching Band, whose claim is to be the "best band in the land."
The Grambling State University history shows that "since 1905, when the historically black, public institution offered its first music classes, the Grambling State University Music Department has held an important place in the life of the university and the surrounding community."
When you are a marching band member at an HBCU, it's different. Our shows are top-notch and overly entertaining that NO ONE leaves the stands during halftime. Don't believe me go to an HBCU game. Halftime is serious business.
I always thought that the Grambling State University marching band was impressive. So, when the news hit that GSU added a woman to the drum major lineup, I was thrilled.
Candace Hawthorne told HBCU Gameday that "it's extremely mind-blowing," she said. "I never would have expected for me to make history like this. I am so honored."
HBCU Gameday gained insight from Grambling State University Director of Bands Dr. Nikole Roebuck. She said that "having Candace as the first female drum major in 70 years is another historical event for not only the World Famed but the university as well. She is paving the way for females to come."
Seriously, you don't see women in roles of drum majors very often. What's crazy, Velma Patricia Patterson, who served through 1952, was the last woman they had in the part of drum major.
I can't wait to see Hawthorn in action this marching band season. If you get to go to a Grambling game, trust me on this. I don't care what you do at YOUR school. At an HBCU football game, do not leave to get your snacks and refreshments at halftime. You do that at the beginning of the 2nd quarter or middle of the 3rd quarter. You don't want to leave right after the band is done because it hurts the football team's feelings.
Much love from this Bethune-Cookman Marching Wildcat to the Gram Fam! See you on the field.
(Source) Click here for more information about Grambling State University. Click here for more from HBCU Gameday.
LOOK: Here are the biggest HBCUs in America
More than 100 historically Black colleges and universities are designated by the U.S. Department of Education,
meeting the definition
of a school "established prior to 1964, whose principal mission was, and is, the education of black Americans."
StudySoup
compiled the 20 largest historically Black colleges and universities in the nation, based on 2021 data from the U.S. Department of Education's
National Center for Education Statistics
. Each HBCU on this list is a four-year institution, and the schools are ranked by the total student enrollment.
LOOK: 28 Modern Black History Makers & Moments
10 Underrated Soul Food Restaurants in Tuscaloosa, Alabama
LOOK: A history of Black representation in movies
LOOK: 50 Black actors who made entertainment history
90s Classic Hip Hop Joints
80s Classic Hip Hop Joints from A to Z