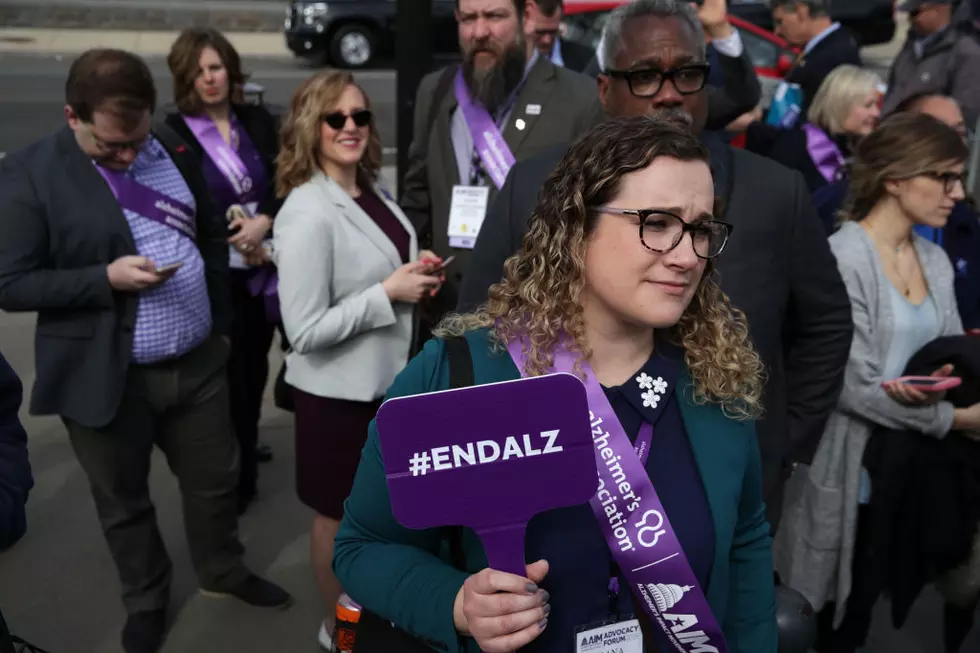 Get the Facts, See the Signs on Alzheimer's Disease
Getty Images
Enter your number to get our free mobile app
Get the Facts, See the Signs on Alzheimer's Disease
Alzheimer's Association 24/7 Helpline 800.272.3900 
Monday, September 21, 2020, is World Alzheimer's Day.
According to the Alzheimer's Association, there are "currently more than 94,000 individuals in Alabama are living with Alzheimer's disease, and over 304,000 family members and friends are providing care to their loved ones." In that statistic, my mother was one of those individuals that lost her battle to dementia (which is a form of Alzheimer's) in 2016.
Even though it is a hard subject for me because of how Alzheimer's affected my mother, I want you to understand Alzheimer's so that if your loved one begins to show signs, you can act fast and find help for them.
Memory loss that disrupts daily life 
Challenges in planning or solving problems 
Difficulty completing familiar tasks 
Confusion with time or place 
Trouble understanding visual images and spatial relationships 
New problems with words in speaking or writing   
Misplacing things and losing the ability to retrace steps 
Decreased or poor judgment 
Withdrawal from work or social activities 
Changes in mood and personality  
There is an Alabama Chapter for the Alzheimer's Association that has offices in Birmingham and Huntsville.  You can get involved, participate in an event, volunteer, make donations, advocate, shop to end Alzheimer's, and foster other creative ways to give.
The charity works to provide education and resources to families living with Alzheimer's, as well as fund research in hopes of one day finding a cure. Click here to get more information on the Alabama chapter.
You can even get support during the COVID-19 pandemic. While Alzheimer's Association chapters are not physically meeting to help keep people safe, there are plenty of virtual opportunities to get involved. To talk to someone within the Alzheimer's Association, the free, 24/7 helpline phone number is (800) 272-3900.
(Source) To find out more about the Alzheimer's Association, click here. For the 10 early signs and symptoms of Alzheimer's, click here.  For more details on the Alabama Chapter of the Alzheimer's Association, click here. 
CHECK THEM OUT: States With the Best and Worst Commutes