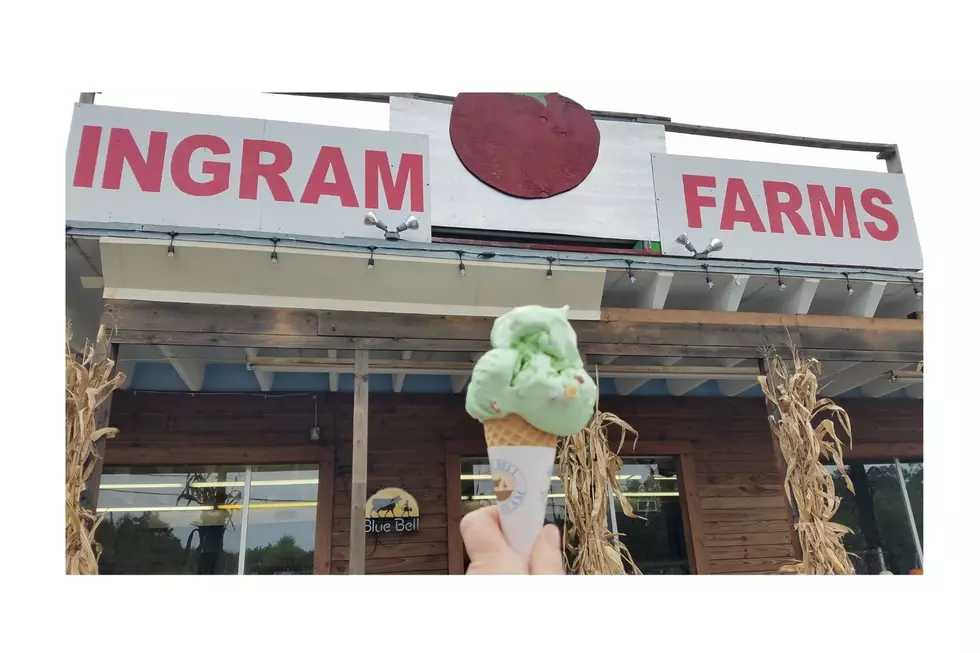 Enjoy the Best Ice Cream All Year at this Northport Gem
Ingram Farms
Enjoy the Best Ice Cream All Year at this Northport Gem
Ice cream is the go-to dessert to enjoy a sunny day, to celebrate a birthday, and even it helps mend a broken heart.
Why does ice cream help us out in many different ways? Much to my surprise, there is a scientific reason behind why the cold treat is a household favorite all year-round. Neuroscientists from the Institute of Psychiatry in London actually studied people's brains while they were eating vanilla ice cream and discovered that they were even happier for it!
They found an immediate effect on parts of the brain known to activate when people enjoy themselves; these include the orbitofrontal cortex, the "processing" area at the front of the brain," reported a study by the Institute.
If you are hunt for the best ice cream cone on National Ice Cream Cone Day (which, if you didn't know, is today), be sure to head over to Ingram Farms in Northport, Alabama.  The sweet folks over at Ingram have the best ice cream cone at the best price, and it's all dished out by smiling faces.  Also, there are tons of flavors to check out too!  I opted for the Pistachio Nut during my visit, but you can't go wrong with mint chocolate chip, coffee, or a scoop of vanilla with some of Ingram Farms' fresh fruit on top.  Oh, who am I kidding … there are no wrong answers at Ingram Farms!
During my visit, I got to sit outside and enjoy the nice weather while practicing social distancing. Ingram Farms is known in West Alabama for being a family-friendly fall favorite, and as the days get colder, they're sure to get busier. Make sure you get your ice cream fix before the pumpkin patch season gets into full swing.  In the meantime, Ingram Farms has a beautiful display of pumpkins and gourds to kick up your festive spirit for the fall.
You can check out Ingram Farms Produce and Fruit by paying them a visit at 4300 HWY 43, Northport, AL 35473.  Or, click here to like their Facebook page.
(Source) For more from the Guardian, click here.  For more details on Ingram Farms Produce and Fruit, click here. 
Enter your number to get our free mobile app
Game Night Favorites