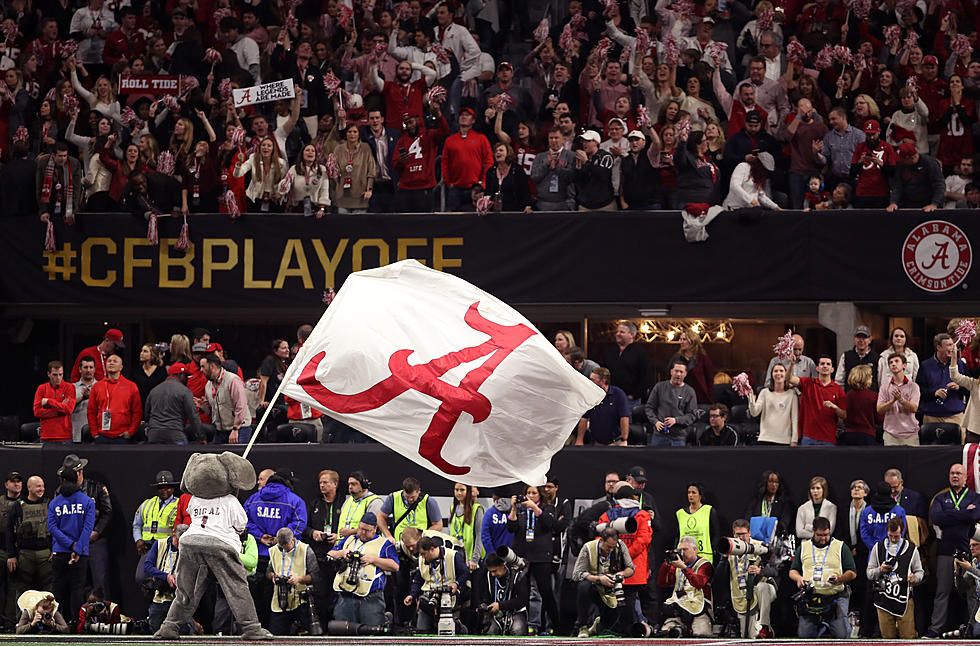 COVID Guidelines Cause Changes To Pregame/Halftime in Chick-Fil-A Kickoff
Getty Images
For the Bands of Miami and Alabama, things will be different during pregame and halftime. An announcement released Friday has changed gameday performances for both groups:
Each group will get to perform, but at not at normal times. Miami's band, The Frost Band of The Hour, will perform pregame on the field, while The Million Dollar Band will have 4 minutes in the stands as their pregame. For halftime the roles will be switched, the MDB will perform on the field, and Miami will have 4 minutes in the stands as their performance.
This change comes to protect the safety of the members of each group, as only one ensemble will be allowed on the field.
All of the SEC Marching Bands From Alabama to Vanderbilt
Alabama's Top 10 Athletes: Spring 2021
Alabama Athletes With NIL Deals
The biggest evolution in college athletics history is here. Check out which current Alabama athletes hold NIL deals in this ever-expanding and changing photo gallery.
How Do Fans Sing 'Dixieland Delight' in Tuscaloosa, Alabama?
Alabama football fans add
a few extra lyrics
to 'Dixieland Delight' when it's played on the speakers in Bryant-Denny in Tuscaloosa, Alabama. What are they singing? And Why?