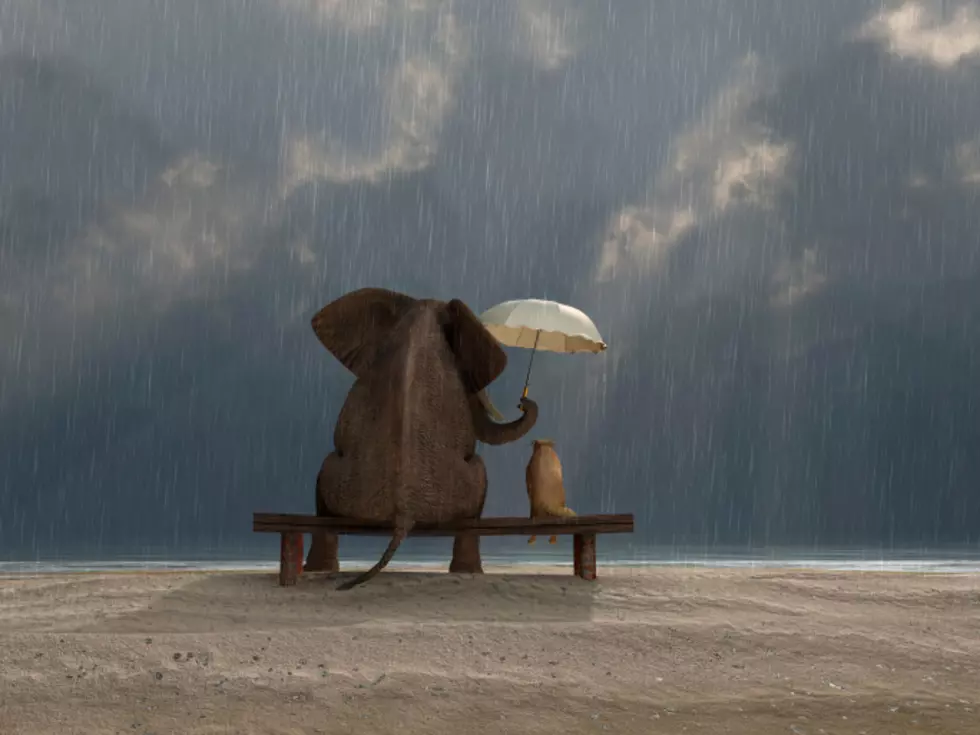 Getty Images/iStockphoto
Weather Update For Friday, December 13, 2019
There is one word for today "rain."  There is a 70% chance of showers today with a high near 55.  Tonight, there will be cloudy skies with a 20% chance of showers with a low around 42.  Also this evening, you could experience patchy fog.
Saturday, there can be some lingering showers, but we start off with clouds that will be gradually decreasing throughout the day.  The high will be near 60 with a low near 40.  Saturday evening will be partly cloudy.
Sunday will be mostly sunny with a high near 64.  Sunday evening will be mostly cloudy and with showers and a low near 52.
Details for Active Weather on Monday
Monday: I am closely monitoring because of the potential severe weather threat, which includes a possibility for tornadoes, damaging winds, and hail.  At this time, the expected arrival of severe weather will be Monday afternoon into Monday night (this timeline could be adjusted).  Also, the risk levels are more aligned with the northern and western areas of Alabama.  Monday's high is expected to be in the low 70's for the majority of our listening areas.
Enter your number to get our free mobile app